Von and Corrin's Skid Row Journal
Day 2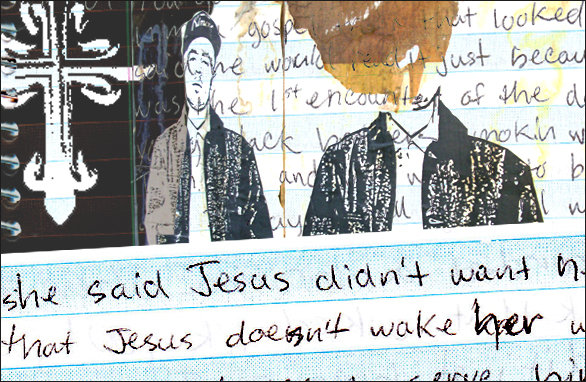 Written by Corrin and Von G
DAY 2
: "You got me" responded a brotha when I gave him a gospel track that looked like a crumpled $100, and he said he would read it just because I tricked him into thinking it was real money. That was first encounter of the day. He and a group of young black brothers were smoking weed on their break, so I thought what a great opportunity to give them a track. Then Von and I walked to the park at the end of skid row, and I played ball with the people for a little while. After the games I started talking to this young boy who was about 17. I just tried to get to know him and I invited him and his family to my church. After speaking with him, Von was talking with a older man about Jesus. The man didn't believe Jesus was God, He believed the teachings of Farrakan because he teaches from a "black" perspective. He believed Christianity was from the "white man" and that the original Jews were Black. The dude was really hung up on race, just like many other black men down there were. He eventually left, called us some n-words and some other things.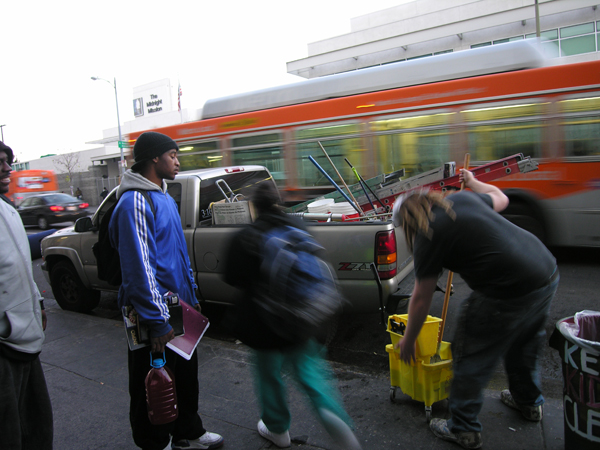 So then we headed up the block letting people know that Jesus loves them. Then we got to the "hot spot!" I call it that because most of the action took place there. We were just sitting down and crackheads started coming to us looking for crack rocks. So me and Von came up with a plan… When they asked for crack we told them, "Yeah we got the biggest rock" (which was Jesus Christ, the rock of our salvation). Or Von would say, "We got something better," and I would say, "We got that fire" (the Holy Spirit). Some took the tracks, some said no, some cursed and said no.
There was one lady that we talked to that let us pray for her on the spot. She had a son who was living with her mom, and her life was really in jepordy. "I've been shot, stabbed," She said, "I don't want my son to see me on drugs." She'd had a ruff life and therefore thought Jesus didn't want her. I let her know that Jesus doesn't wake her up eac day to do drugs but to give her a chance to searve him. Then there was a brotha who was looking for some rocks and of course we gave him a track instead. We talked with him and we prayed with him right there on the street. Then anotha brother, same situation, we got to pray with him and I read him some scriptures about what Jesus said about hell, and I could see the power of the word in his face, convicting him..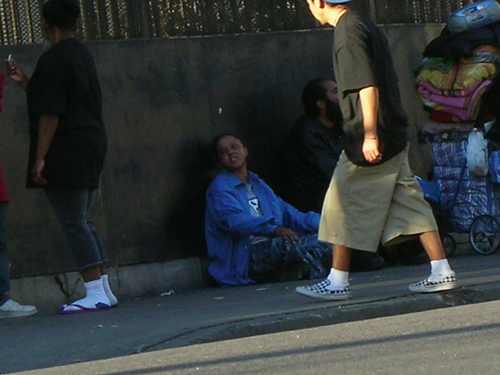 So after a while, we left and headed back to the car to re-group. We told our brother Marvin we would come and say some words at The Church Without Walls. While we were in the car we saw the lady we had witnessed to the night before and we told her to come to The Church Without Walls. She said she would, but when we got there, we didn't see her, (pray for her).
When our brother Marvin called me up to speak, I talked about the love of God. And if we say we are Christians, then how we should act if we truly love God? Then Von spoke about how since Christ loved us, we should live for him. Then to end the service, Minister Terrel had a word titled "The Deal is Still On." It was about the prodigical son and that how no matter how far we run from God he will always love you and welcome us back with open arms if we would confess our sins and repent. He also said that God would love us all the way to hell! Heavy words… the Ghost was definitely there. We ended the night handing out tracks, we prayed on the corner and then turned in (which was in our car). Read DAY 3 (click here)