Lightheaded Tour Documentary: Braille, Othello & Ohmega Watts – Episode 1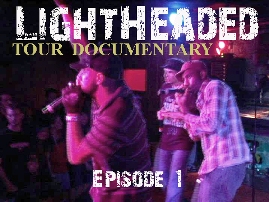 Filmed by Dan Libby, Adam Ballard, Ryan Kunkleman and Carter Theis
Edited and Written by Carter Theis
When Enoch Magazine first formed, it unknowingly happened on this trip. We heard that the hiphop trio Lightheaded, featuring Braille, Othello and Ohmega Watts, were regrouping for a 4-day tour down the Northwest. They performed in Bellingham, WA., Seattle, Portland and Eugene, OR. Four friends, (Dan, Ryan, Adam and myself) jumped on a plane and followed them for 4 days.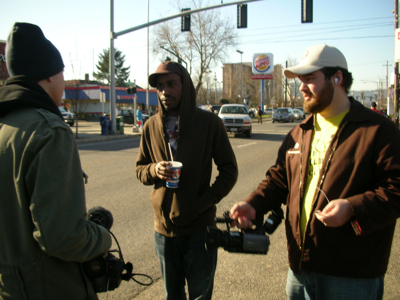 We never knew what we would do with the footage, but later, we found ourselves released (aka fired) from our prior engagements, and Enoch Magazine was created. We probably shot 25+ hours of Lightheaded footage on this tour, and without any previous editing experience, the project went right in a shoe box…So, as we are now a little more well versed in the editing dept., we're beginning to recut and release portions of this experience.
Braille, Othello and Ohmega Watts are constantly working on solo projects, so whenever a Lightheaded tour or album drops, it's worth the wait. They have currently only released 2 albums under the name Lightheaded; Pure Thoughts (2003), and Wrong Way (2005). Braille has released 4 solo albums through out his career including; Shades of Grey (2004), Scatter Brain (2005, a limited edition album he recorded in 2 days w/out any sleep…very underground), Box of Rhymes (2006), and The IV Edition (2008).
Othello seems to take on a more live/jazzy approach with his solo projects. His first solo project was Elevator Music (2005), and he recently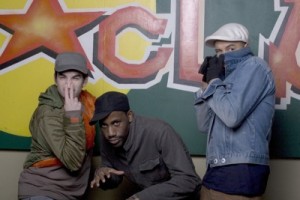 released Alive At The Assembly Line (2007), which features live jazz beats from the band The Blacknotes. Both Braille and Othello have released most of their albums through Syntax Records, while Ohmega Watts continues to reside on the San Francisco label Ubiquity Records. His two albums The Find (2005) and Watts Happening (2007) are excellent additions to an underground hip hop collection. Check out Braille's most recent project, Cloud Nineteen,with producer S1 of Strange Fruit Project.