Braille and S1 – Cloud Nineteen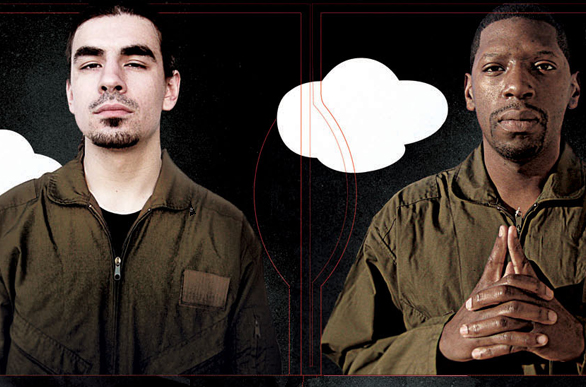 Written by Carter Theis
I first heard of this album when Braille (of Lightheaded) contacted me in October and sent over a pre-release song titled "Frankenstein." I thought Braille might be going a little crazy, stuck in a castle somewhere wearing goggles and a smock, holding jumper cables in his hands. "It's alive…IT'S ALIVE!"
Braille told me the Frankenstein track was from a new album called Cloud Nineteen that both he and S1 did together. Now THAT was interesting I thought, because S1 is from a group called Strange Fruit Project. I discovered them 3 years prior while digging through a record crate at 360 vinyl, (Portland, OR). After reading the lyrics and song titles from albums such as Soul Travelin', From Divine and The Healing, I had a strong suspicion the Strange Fruit members might be down with the Lord.
There's a new creation at hand in the hip-hop underground. With top-40 radio rap continuing to dwell on sex, drugs and violence, we're seeing emcees and producers like Surreal, Kero One, Headnodic, The Sound Providers, Vursatyl, The Crown City Rockers, Ohmega Watts and countless others building a beats&rhymes movement based on love, humility, and hope. It comes from a quieter, more truthful culture which has in turn birthed a more beautiful, more organic version of hip-hop. Much like the jazz and funk eras excelled in positive, melodic collaboration, these underground emcees and producers are planting seeds amid a forest of dark, rusty pines. Certainly not all of them are Christians, or believers in Christ, but where else could this diverse love and creativity come from?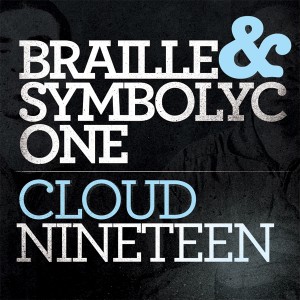 Braille and S1's first collaboration was on a song titled "Blessed Man" from Braille's last solo record (The IV Edition2008). Since then, they stayed in touch and slowly started kicking around ideas of doing a full record together. After 5 months of creating material from long distance, (S1 in Texas and Braille in Oregon) they finally met up in person to do the final sequencing. Rather then sitting on the record, they decided to bring it straight to the public as soon as possible.
So what is the meaning behind the title Cloud Nineteen? In response, Braille said, "Is there a higher place than cloud 9? We believe there is…but what is it that's so appealing about Heaven? For us, the appeal of Heaven is being face to face with God and worshiping him for eternity." Braille went on to explain that, "this record is the self expression of two individuals who have seen glimpses of God and are convinced there is no other person place or thing greater."
WATCH Braille in our ENOCH/Lightheaded Documentary
More Artist INFO AT: www.braillehiphop.com www.myspace.com/symbolycone
BUY Cloud Nineteen AT: www.360vinyl.com, www.qualityjunk.com, www.ughh.com
An eclectic list of guest artists are on this album including Shawn Lee (Ubiquity Records), Tony Cook (drummer from the JBs – James Brown band), Rob Swift, Vursatyl (of the Lifesavas), Lightheaded, Ragen Fykes, Strange Fruit Project, DJ Idull and Theory Hazit. Braille and S1 will be touring together in 2009 – which is an indication of how excited they are about this album.
Track-list and credits
All songs produced, mixed and mastered by S1
*some tracks feature guest musicians
All songs written and recorded by Braille
*some tracks feature guest vocalists
Sky Dive – co-produced by Caleb McCampbell, vocals by Steven Winchester (Braille's father r.i.p.)
It's Nineteen – featuring Ragen Fykes (vocals) and Rob Swift (cuts)
For Life
Broken Heart – co-produced by Caleb McCampbell, featuring Strange Fruit Project (vocals), Ragen Fykes (vocals) and Thesis (vocals)
That's My Word – featuring Theory Hazit (vocals) and Rob Swift (cuts)
Fill It In – featuring DJ Idull (cuts)
Skepticold
Heart of God
Found Her – co-produced by Caleb McCampbell, featuring Shawn Lee (piano and strings)
From The Pulpit
Megaphone Phonics – featuring Vursatyl (vocals), Rob Swift (cuts) and Tony Cook (drums)
Work That Way – co-produced by Caleb McCampbell
HardRock – featuring Lightheaded (vocals), Rob Swift (cuts) and Pataphysics (trumpets)
Stay Together – featuring Ragen Fykes (vocals) and S1 (vocals)
Parachutes and Ladders – co-produced by Caleb McCampbell
Frankenstein (bonus track)