Warped Tour: Norma Jean Interview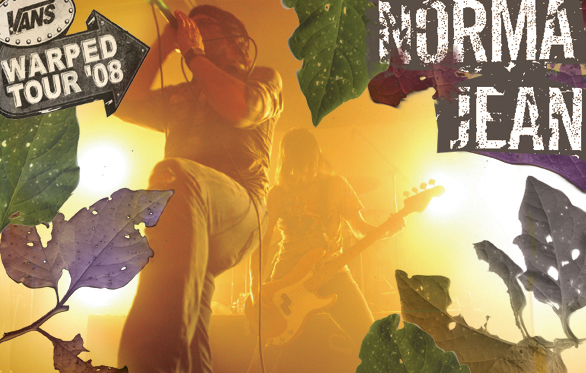 Enoch Magazine sits down with Cory Brandan of Norma Jean, while he's on tour with Warped Tour '08. Nate Smith asks Cory about Norma Jean's latest album release "The Anti-Mother," as well as discusses issues of religion, Jesus, gas prices, homelessness and behind the scenes Warped Tour rituals. Also check out the
Norma Jean's "The Anti-Mother" album review
from our Australian writer, Courtney Fry!
Episode 3: Norma Jean
CD REVIEW – The Anti-Mother…Written by Courtney Fry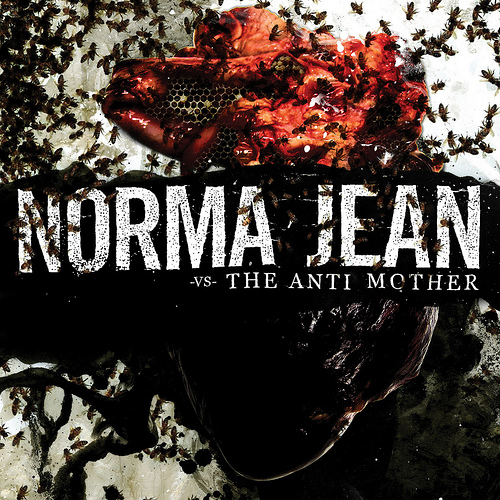 As the first chords of the opening track "Vipers, Snakes and Actors" graced my eardrums, I knew I was going to enjoy this album. The familiar throaty roar of vocalist, Corey Brandan, transported me back to the 2002 release
Bless the Martyr…
despite the primal growls coming across clearer and sharper, than the earlier recordings.
The last time Norma Jean and I crossed paths was at a show in Sydney mid last year, and this album gripped me so tightly that my skin rippled with the presence of fierce, six-stringed monsters lurking in the room with me.
Fourth track in, "Robots 3 Humans 0," which was also delightfully sampled on their Myspace, drew the palate of my ears away from the usual, sometimes incoherent but not distasteful, vocals and tantalized my eardrums with harmonious vocals. With guitars that sound more like synths and enough distortion to live up to the name of their official website, normajeannoise.com, this track proved to be a favorite on my ipod and in my car.
The opening riff in "Discipline Your Daughters," a somewhat slower number, encapsulated my attention for the duration of the song. Every guitar strum that ricocheted off my walls made me ache to see them live once again.
Anti-Mother creatively captures you in your own realm, draws you in with its big, lyrical arms and gets your heart beating in time with the heavy drum. The harmonizing choral vocals in "And There Will Be a Swarm of Hornets" was just like a warm, motherly hug for my worn out ear drums.