Avion Roe Interview – Vans Warped Tour 2016
Enoch Magazine talks with Evan Couture (Vocals), Sean Humphrey (Bass), and Jordan Modro (guitar) from Avion Roe (Epitaph Records).
It was the first date on the 2016 Vans Warped Tour in Dallas, Texas and Avion Roe (Epitaph Records) had the chance to play in front of their hometown crowd. Avion Roe (Epitaph Records) talks about their goals, fears, and expectations for the 2016 Vans Warped Tour, pre show rituals, their experiences with the homeless, and how they like to connect with their fans.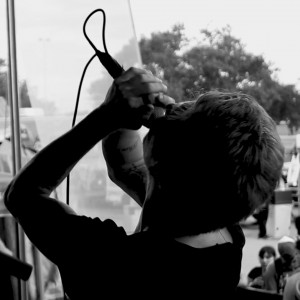 Avion Roe just released their brand new record "In Separation" on Epitaph Records June 17th, 2016.
Their latest record took over 2 years to finish and is their best release to date.
Evan Couture had this to said about In Separation and the writing and recording process.
"In Separation is a story of perseverance. Writing this record fell at a time of growth for us, not only as musicians but as people. The title stems from the idea of evolving and separating from the person you've been and transitioning into who you will be.
Everything about In Separation was collaborative. We all pushed each other to venture out of our comfort zones and create something that would stand the test of time. I found myself as a songwriter during the creation of the album and I realized that, for Avion Roe, the true success of a song is being able to evoke human emotion in others and to resonate with people from all different walks of life."

You can order "In Separation" Below
Purchase the new Avion Roe Record "In Separation" from Epitaph Records
Avion Roe is @avionroe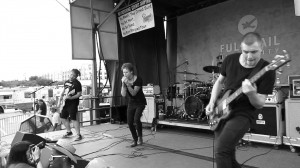 Evan Couture – Vocals @evancouture
Sean Humphrey – Bass @dramasays
Josh Cutlip – Drums @joshkilledkesha
Jordan Modro – Guitar @jordanmodro
Twitter – Avion Row on Twitter @avionroe
Facebook – Avion Roe's Facebook Page
Make sure to catch their live set on the 2016 Vans Warped Tour
6.24 DALLAS, TX

6.25 SAN ANTONIO, TX
6.26 HOUSTON, TX
6.27 NEW ORLEANS, LA
6.29 NASHVILLE, TN
6.30 ATLANTA, GA
7.1 ST. PETERSBURG, FL
7.2 ORLANDO, FL
7.3 WEST PALM BEACH, FL
7.5 CHARLOTTE, NC
7.6 VIRGINIA BEACH, VA
7.7 SYRACUSE, NY
7.8 PHILADELPHIA, PA
7.9 NEW YORK, NY
7.10 HARTFORD, CT
7.11 SCRANTON, PA
7.13 BOSTON, MA
7.14 BUFFALO, NY
7.15 PITTSBURGH, PA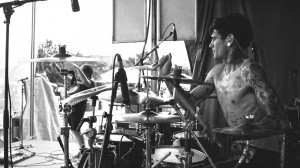 7.16 COLUMBIA, MD
7.17 HOLMDEL, NJ
7.19 INDIANAPOLIS, IN
7.20 CLEVELAND, OH
7.21 CINCINNATI, OH
Watch Josh Catlip (Avion Roe Drummer ) tear up the drums live at Warped Tou 2016 in Houston, TX
@joshkilledkesha @AvionRoe Killer Drum Intro @VansWarpedTour @epitaphrecords from @enochmagazine @earshotmedia pic.twitter.com/wohSJSvjJz

— Enoch Magazine (@enochmagazine) July 1, 2016