Toadies at the Beaumont in Kansas City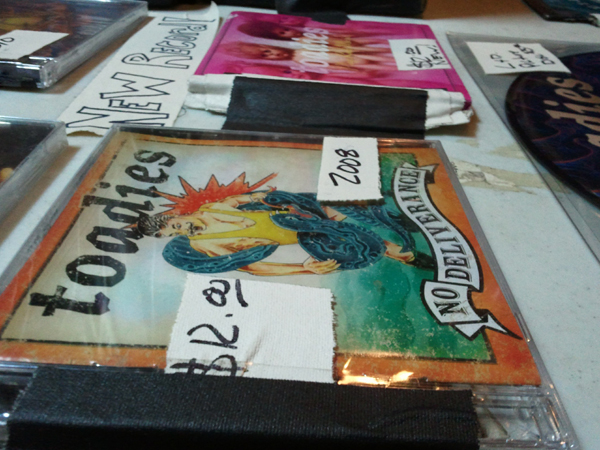 written by Nate Smith
I can remember the first time I ever saw Toadies. It was 1995, I was 14 years old and Toadies took the stage on a hot day in Kansas City. My parents had taken me to a music festival and it was there I would get my first taste of what these talented musicians could do.
Fast Forward 17 years, and I was seeing the Toadies play in Kansas City at the Beaumont. As they opened the set after a wonderful performance from Helmet, I remembered what made me like them on that hot summer day. As they blazed through the opening notes of Backslider, off their 1994 release, Rubberneck, the crowd was hooked. I was excited to know that years later they still had it. Backslider went right into I come from the Water, a track I believe I had never seen them play live. The energy and stage presence of the band proved right away that these guys were not just your has been rockers from the 90's.
After playing a few more older and newer tracks, they ripped into their fan favorite, Possum Kingdom, which brought the band a new fan base after being featured on Guitar Hero a few years back. Note for Note it was played perfect and they played it with such a passsion as if they had written it the day before. As the set continued on I could only wonder what else they had in store. As they began to play the opening notes of Tyler the fans raised their hands with approval. It's always been my favorite Toadies song, and they have played it live every time I'd seen them through the years. After the Toadies finished this song they left the stage as the fans raged on for an encore.
The encore began with a track off their new record, Play Rock Music, entitled Sunshine. The crowd seemed to embrace the newer tracks all night and this one was no different. Just when you thought the night couldn't get any better the guys from Helmet came out and joined them onstage for an epic performance of I Burn. The Drummer of Helmet had a smaller kit set up on stage and they rocked out the drums together to finish the night.
Overall, the Toadies still have the same energy and power they displayed in the 90's. With a live performance like this their fanbase will only continue to grow as they I'm sure they will be rocking out for years to come.