Where there is darkness, there is light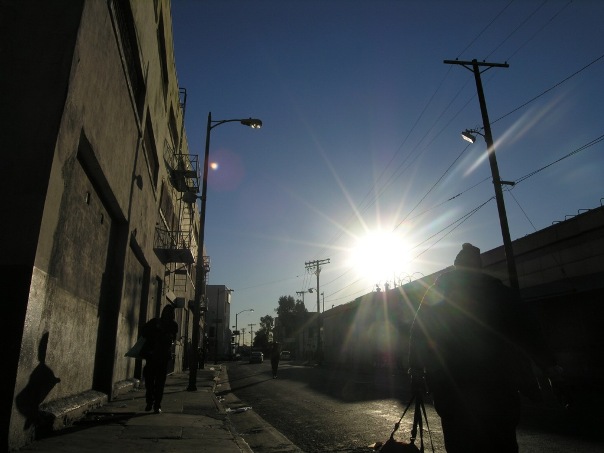 written by Kara Mottershead
In the days before and following the inauguration, I read newspapers online in the morning, watched the local news at lunch on the break room television at work, turned on the national news every night. The headlines were anxious and worrisome at first, then changed to consistently fearful and depressing. I watched political commentators on cable, even Jon Stewart and Stephen Colbert – as though the more I knew the safer I would be.
After learning so much about the state of the world, I started to feel heavier. My heart was heavy, my mind was heavy. Every day there was another story about the cost of the war, about the cost of healthcare, the economy, and bailout of the banks, the auto industry, the unemployment rate and the housing crisis. The word recession became a whisper, then in weeks a full-blown discussion. Stock prices fell to record lows. Then natural disasters started to happen – floods in South Dakota, ice storms in the Northeast, brush fires in California. I started to think maybe we're seeing the beginning of the end.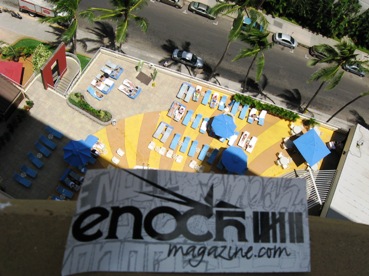 I became afraid of losing my job, losing my already depleted 401K, losing my home. I thought about selling some of our stuff to increase our savings, thought about what items in our budget we could scrap, if we could sell a car. I thought about getting a second job and vowed to not buy anything new, save our groceries which I bought on sale. I was already planning on growing a mini garden this summer, but started to think about buying a couple of chickens for eggs. This is what fear does to you – makes you think ridiculous things, makes you do ridiculous things.
A few years ago my husband and I bought a home in a working-class neighborhood that was on the verge of being "transitional". Neighborhoods around us had already been "flipped" and young couples and yuppies had remodeled every home on their blocks. We liked the idea of buying in a neighborhood that wasn't trendy yet – we could afford our home, fix it up and in a couple years when the gentrification moved our direction we could appreciate the rising values of the neighborhood.
But with an almost transitional neighborhood comes crime. Our home was broken into and we were robbed – twice in two weeks. We lost about eight thousand dollars worth of jewelry, electronics and house wares, as well as our sense of safety. After the first time it happened, I was afraid, but the feeling subsided as days went by. The second time it happened I lived in fear for months, unable to leave my home at night. What if the person came back a third time? What if we were home when it happened? What if they tried to hurt us? What if? What if? What if?
If there is anything I learned from being robbed it's that living a life in fear is no life at all. I have to have hope and my hope is not, and cannot be, in the things of this world. It changes too much, things go sour quickly, and people are not always truthful or do the right thing.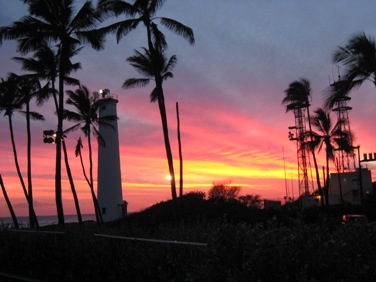 I know the picture I am painting is incredibly bleak, but there is another side to this story. For every little bit of bad, there is always good and more of it. For every eight people that are unemployed, there are ninety-two that still have their jobs. For every one foreclosure, there are five hundred plus homes that are still in good standing. For every bank that has failed there are five more going strong. For every evil done, there is a happy ending as well. The man who broke into our home eventually turned himself in, confessing to multiple crimes, including the ones done against us. It just goes to show that the Lord can use anything for His glory.
I know that so many people are living in fear right now – worrying about their jobs, their family, their homes, and their future. I know that with the daily headlines you can't help but wonder if there is any reason to hope. Christ says in the book of John, "I have come as a light into the world, that whoever believes in me should not abide in darkness." He also said, "Peace I leave you, my peace I give you. I do not give to you as the world gives. Do not let your heart be troubled and do not be afraid."
Even though I still feel scared and worried at times, my hope is in the Lord. It's in his goodness, his grace and the simple fact that this world is temporary. All that was stolen from us were just things and I can't take them with me. It's not easy to rise above fear or to take stock in what really matters. Choosing God's love and hope over feeling scared is a daily struggle.
Believing in God does not exempt us from bad things happening to us. It does not exempt us from feeling fear. Instead it fills our hearts and minds with light in order to become like Him. Being like Him is living in perfect love, and perfect love casts out all fear. His promise is that what the world gives us and what he gives us are not the same – the world gives us fear, but God gives us love and light and that gives me hope.