SEMPER FLEXUS- Ministry in the military by Bradley Willet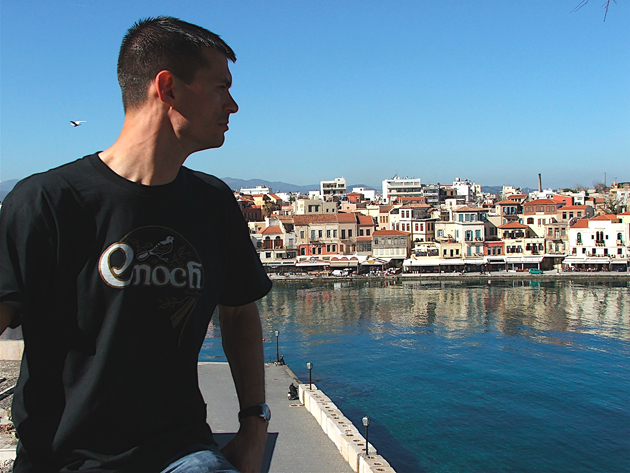 Written by Bradley Willet
Semper Flexus is not a new body building machine or anything you'd hear in a Pilates or yoga class. I've never been to Pilates or yoga, so what do I really know? Always flexible is the best way to explain anything done in the military. Sure we train hard, work hard, all to get the job done. However, flexibility is the key.
The military is a strange animal. You take recent graduates either from High School or Universities and throw at them weeks or months of technical training, discipline, and structure to their lives. Most are sent to bases in the US to fulfill our national mission. Others are sent overseas where culture and expectations collide. The foundation of all of this is movement. The military is constantly on the move. You are shuffled from one base to another every 2-3 years. Between that, you may be assigned to different temporary duty locations geographically separated from your home unit. Different units have different leadership, different missions and different areas of operation. Each service has different requirements for how long their men and women will be gone but the point is—everyone goes.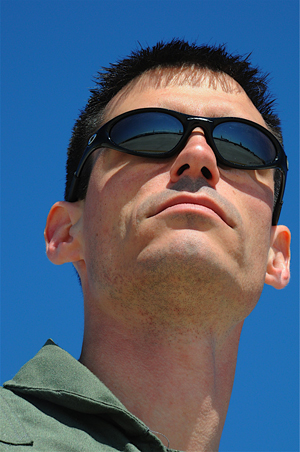 This new disciplined structure and constant movement is hard to get used to. However, one thing I have learned recently is that God is also a big fan of moving. Movement is a part of what he does in our lives. How we respond to that is up to us.
Serving on active duty in the military has honestly been a very fulfilling experience. I have a challenging job requiring a lot of technical training, a lot of time at the office as well as a lot of time spent away on deployments. I'm away from community, my church family and my friends. But that is where I have had to make the choice to follow God-regardless of where the military takes me.
Ministry in the military is very temporary. With the constant flux of people on a base at any given time, different work schedules and needs of the force that employs us, you have to meet the Airmen, Sailors, Soldiers and Marines where they are. They are here today and gone tomorrow. It is hard to establish consistent programs based solely on numbers. So the focus goes back to God; Giving them the opportunity to see God in relevant and real ways is the key to ministry in the Military.
The military has chaplains who are assigned to each base whether stateside, overseas or deployed. The chaplain corps exists to meet the needs of those on base as well as provide opportunities that reach beyond the barracks. In tandem there are other organizations that seek out military personnel with the chaplain's office. Cadence International (www.cadence.org) is one of those organizations that ministers to the military. Their ministry is not just for the military but it is one that I have been a part of for the last four years in England and has served as a basis for a ministry that I have started at my new unit in Greece.
Cadence is an organization that is focused on reaching both single and married military folks. The family in England I serve with are missionaries but they're also like a second family to me and other singles who walked through the door. Their hospitality ministry opens doors for forming lasting relationships, a deeper walk with God and community.
The military is a mission field not necessarily in the traditional sense but it is an opportunity to reach people. Often those that join the military are away from home for the first time. Spiritual growth is something that is sought out but many times where to go or how to go about this is not always known. This kind of environment calls those involved in ministry to be involved in people's lives in different ways where the Gospel can be taught and be positive examples to those around us.
One of the greatest things I have come to learn in my involvement in ministry in the military is that it has nothing to do with me. I have been a part of small group leadership both home and deployed. I have sung in praise and worship teams while deployed and at my local church where I was stationed in England. If a program doesn't exist or if I can't show up—God still does. He is still at work. It's about taking chances and making opportunities. But God's design is his own. His timing is perfect. He doesn't need me to do anything. Sometimes it is only just my willingness to respond. I pray to continually seek his will and to obediently act when he leads. I am blessed that I can be a part of some type of ministry while here on this earth. I am not a graduate of seminary, nor am I perfect by any sense of the word. I want to be open to the opportunities no matter where I am or where I've been. I am blessed that God chooses to use me—in spite of myself.
*Note from Editor: Bradley contacted us while he was stationed in Spain. He found Enoch Magazine online and we realized he has a story to tell. Who else out there has a story to tell?