No Apologetics Necessary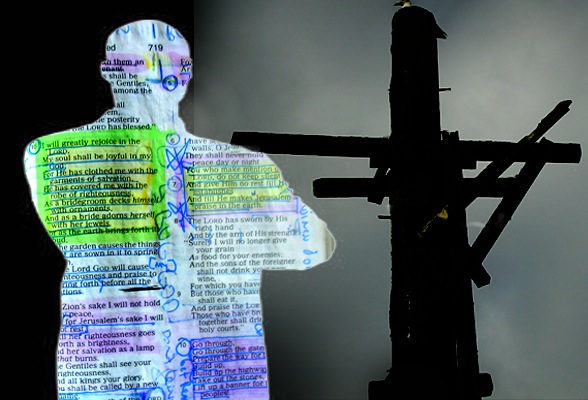 Written by Brandon G. Harris
I often wonder if being a Christian in modern society is easier than it was when the disciples walked the earth. I have yet to be imprisoned for my faith and aside from a few wise cracks here and there, I haven't experienced very much ridicule. Sadly, there are still many countries that openly persecute Christians and I don't want to make light of the tragedy it is, but overall twenty-first century Christians have it pretty easy. I have, however heard a number of preachers suggest that we are fighting a new style of combat in the area of Christian faith. These messages suggest there are an increasing number of people who dismiss the simplicity of salvation. They use philosophy or some other variant to poke holes in the Christian faith.
For some reason it seems necessary to expand the message of salvation beyond Christ and Him crucified, and defend the "details" of faith. Countless writings, movies, music and more; exist solely to discredit the message of Christ. In response, Christians are arming themselves with Apologetics. Webster's defines Apologetics as: "A branch of theology devoted to the defense of the divine origin and authority of Christianity." It isn't a new thing, nor has it gone unpracticed, but there appears to be an increasing desire to be able to explain the details of faith. Let me be clear, it is extremely important to know what you believe and why you believe it. There is nothing fundamentally wrong with apologetics, but I believe there is a severe misuse of it and that is creating a bigger problem.
Enoch Magazine and the people who operate it are committed to taking Christ from the church to the streets. I asked Nate Smith if apologetics is something that is frequently used in street ministry and He responded by saying, "We go out and preach the gospel in its simplest form. Usually there isn't a need for apologetics." I found this bizarre because I expected to hear countless examples of the philosophical mumbo jumbo they've heard. I also found his response encouraging. It reminded me that the message of Christ is still as powerful today as it was two thousand years ago.
So why is there a disconnection between the message in the pulpit and the message on the streets? The answer is experience. Bottom line, some Christians put more effort into themselves than they put into the people who don't believe. Jesus had the same problem with the Pharisee's. He was committed to preaching the gospel and changing lives. The Pharisee's obsessed over the details. They were shallow people, devoted to knowing the truth, not sharing it. The evidence of their disconnection was painfully obvious when Jesus did things out of protocol, like healing on the Sabbath. They didn't understand why Jesus would do such a thing. It wasn't really a big secret; it was simply because a person needed healing.
The Bible is loaded with verses about knowledge; the benefits, the uses and the danger associated with it. Three verses in particular stand out to me. Proverbs 10:14 "Wise men store up knowledge, but with the mouth of the foolish ruin is at hand." 1 Corinthians 8:1 "Knowledge makes arrogant, but love edifies." Ephesians 3:19 "… know the love of Christ, which surpasses knowledge, that you may be filled up to all the fullness of God."
I have seen knowledge ruin a lot good people that would have done great things for God. Their problem was that they couldn't discern the difference between knowledge and wisdom. Wisdom knows when to shut up. These pedantic Christians that think they have all the answers are of no more use to God than the knowledge to which they cling. God didn't ask for your opinion, He asked for your heart. It is by the power of Christ that people find salvation, not your clever response to their question. All the details were ironed out on the Cross. Why do we over complicate salvation and make it confusing? The greatest evangelists in history, from Simon/Peter to Billy Graham, preached only one message… Christ and Him crucified. It was enough then and it is certainly enough now.