My Favorite Atheist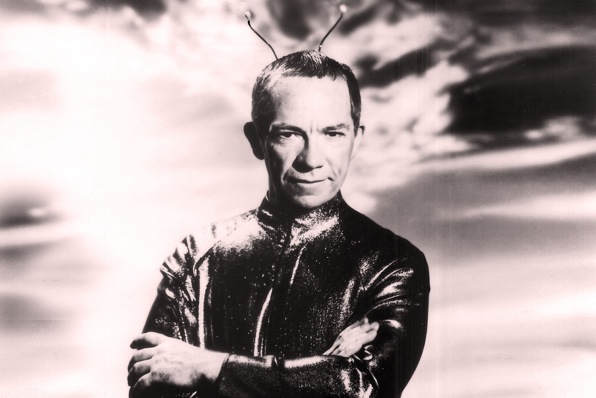 Written by Carter Theis and email correspondent
The following is the continuance of an email conversation I've been having with an extremely respectful atheist who saw one of our videos on youtube. This person takes a decent amount of time to write their concerns about Christianity and religion. So I continue posting this interesting exchange, so that others can learn from both sides! We begin with the Atheist:
Carter, Thank you for your email,
So you say that it is best to seek GOD? There is a list of over 10000 gods. Most people say that their god is the only real god. You happen to be born in the states so there is a very slim chance that you don't believe what the Hindus and Muslims believe. Their beliefs are contradictory to yours because of the sheer accident where you happened to be born.
Just because the bible says something doesn't make it true. Most believers of the bible cherry pick. They pick out all the nice stuff and leave out the bad stuff. Believing that you have a personal god is the same as having an imaginary friend. If you like false comfort then so be it. I actually care what is true.
Picture walking by a homeless man and you want to help him out but just have a $100 bill on you. Very few people would give him the $100. Now lets say that there is a rich guy standing next to him and he says, "if you give the homeless dude your last $100, you'll get a 10 day all expenses paid trip to Hawaii for 2." DONE DEAL! Most people would hook up the homeless guy. Then lets say, that next to the homeless guy is a man holding a gun and he says to hook up the homeless guy with your last $100 or he will kill you. DONE DEAL! Pay the homeless guy and your life is spared.
Would you give the homeless dude your last $100 because you are an altruist or would it take some motivation? Religion works the same way. Love god because you want to have a reward in heaven, or love him because you fear a punishment later on?
You are all grown up and can believe what you like. What pisses me off is the indoctrination of children. Also the genital mutilation (sometimes called circumcision) of kids, especially the barbaric one of young girls. As you know, children learn by imitating and believing what their parents say. If you tell them that Santa is real they will believe it. If you tell them that they will burn in hell forever if they don't believe in god they will believe that too.
As computers can get a virus, so can people. It's a mind virus usually past down from the parents and grandparents. ALL religious people have this mind virus. It may be difficult to shake off but not impossible. Education is the the antidote. Read some Darwin and learn about evolution and natural selection.
So then I said:
(insert NAME here), you are super awesome. If we were in the same room , I would suggest going to a bar to get a beer and wings…and not talk anymore about this…at least for the moment. Because a relationship based only on religious discussion is not my style at all….BUT, we are not in the same city and I do want to continue this discussion. Here's the deal, you are super respectful in your writings and I want you to know how much that means to me.
I would like to respond more in length, but I am moving to Skid Row L.A. next week to live and work with the homeless. I will be eating out of dumpsters, asking people to use their showers and working to help and love the forgotten people on the streets…and not just in the day time. I'll be out there till 2 in the morning sometimes, because I do believe my God, our God, is worth serving.
So: Paragraph 1: I believe nothing is by accident, especially my life. I believe the same about your life.
Paragraph 2: You are totally right about the cherry picking.TOTALLY RIGHT. I stayed away from my pursuit of God for that very reason. You say you care about what is true? Then go on a journey for Truth, like I said in my last email. "He who seeks will find." That is a promise in the Bible. (but you have to actually be seeking, not trying to discredit). We're actually dealing with God here, not a theory.
Paragraph 3-4: Excellent metaphors, however, the Bible says you can't get into Heaven on deeds alone. This is one major part of the Bible that people can't accept. The worst guy on earth can find God and be with him in Heaven. This is illustrated by the apostle Paul. He says he was "the cheif sinner." Also, I've heard Christians try to get people to accept God out of fear tactics: "accept Christ or you're go to hell," "give your life to Jesus, cause you might die tonight and never make it to heaven." I believe these motivations are COMPLETELY self absorbed. Claim Christ so you'll get into heaven….nope, The Bible actually says that the road to heaven is narrow- God is saying that there are many who THINK they are going to heaven but will not. Because on the day of judgment, God will say "depart from me, I never knew you…." "Knew you!" so it's more than what most people perceive.
Paragraph 5-6: Now I agree with you on the mutilation stuff also. I also agree with you about the parents, because my parents introduced me to Jesus. BUT, I can tell you that growing up in the church, everyone I went to church with, all my friends are NOT Christians today. So out of 20 people, only 1 or 2 are taking the time to write people like you and talk about Christ. You would say that those people found out that Jesus was fake and moved on. I would say that they never found out he was real.
PS: read Darwin? Screw that, I'm going to go live in LA with the homeless and make documentaries and start a church in the ghetto and play music, and meet new people and make new friends…because God has opened this opportunity for me and I couldn't have planned anything cooler.