Live or Die – Sturgis, South Dakota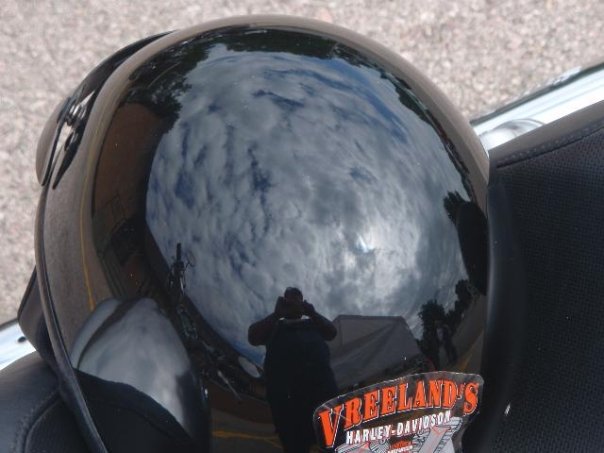 Written by Rosh Koch
The strange scene unfolded around me. I felt as if I were a piece of a living oil painting. There I was, on my motorcycle, riding through Glencoe campground in Sturgis, South Dakota at the cusp of midnight. I never could have imagined the surreal landscape unraveling before me. I felt like I was riding through hell.
The canyons echoed with the thunder from the millions of Harley Davidson engines roaring throughout the night. The darkness was pierced with bonfires and strings of lights. The parade of obscenity and absurdity preceding our group's trek toward the shower facilities was nothing, if not mind blowing.
On a flatbed pickup driving slowly in front of us sat a 70 year-old woman, with a string of beads around her neck — and nothing else. The fence along the road was covered with bikers and their ladies shouting, chanting, drinking, smoking, and tossing things at the parade rolling through in front of them.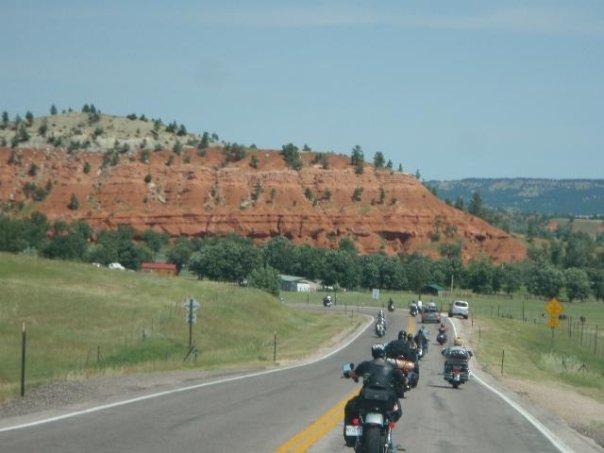 Somehow, our missions team became a part of the parade.
I dodged a beer can flying across the aisle and almost laid it down on the gravel campground road as I saw a rubber phallus attached to a fishing pole being cast out into the traffic. This parade was a party; an annual ritual for millions of blue collar faithful, ex military, dissatisfied professionals, and young roving rebels. During Sturgis Bike Week, this campground becomes the fifth largest city in South Dakota.
Our small team was prepared for this, however. We knew, to some extent, what we had gotten ourselves into. Choosing one of our nation's most hedonistic party weeks to be "the city on a hill" was pretty ballsy. We were, and still do believe we are, the messengers of light in a dark world. Our hearts needed to be pure, our minds clear from distraction, and our faith on solid ground.
The depravity far surpassed midnight parades promoting sexuality, drunkenness, open drug use, and celebrated gang violence. The worst of the offenses against God was, to me, a toss up between blatant idolatry and the commercialization of the Cross.
I have always found it to be disheartening to see people using the name of Christ to make a few bucks. What really galls me is using a commercial logo and altering the words to make a generic Jesus statement. Not only is it tacky, but copyright infringement is illegal. You and I both know that Jesus is the King of Kings, but putting the same message on a Budweiser logo doesn't impress anyone. Those actions only further the case that Christians are frauds.
Our visit to Sturgis was in 2005, at the height of the motorcycle craze. This was a time when the lines for Orange County Choppers extended for nearly a mile, as people hoped to meet their television idols. We had a chance encounter with Billy Lane, of Choppers Inc (and Bike Build Off fame) at our Free Oil Change tent. These guys, who could be seen on A&E, The Learning Channel, and The Discovery Channel walked around like gods and kings.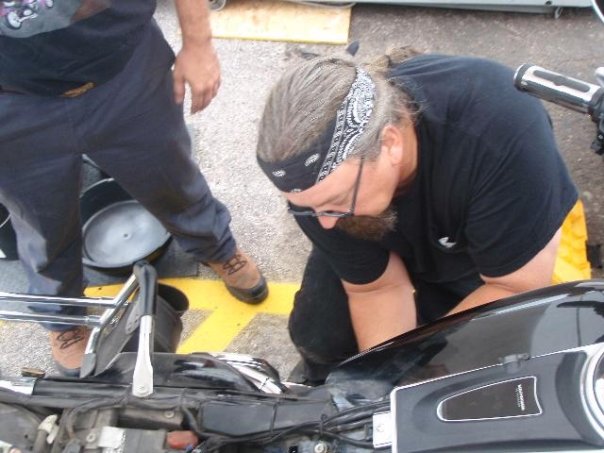 The people of Sturgis wanted a king, and Paul Teutul Sr was the one to whom they pledged their allegiance to, and bowed for. The Teutuls have no qualms about being biker royalty, they gladly accept the money being handed to them, hand over fist.
Having the opportunity to show the biking community in Sturgis the love of Christ isn't about rules and judgment, but about love and care for one another.
I have always found myself drawn to the "dregs of society," the unwashed, unwanted souls who seem to have been overlooked, forgotten, and left out. I feel sympathy for them. As a child, I was never picked first for anything. I was smart, but not smart enough. I was strong, but not athletic. I was funny, but not the funniest.I understand what it is like to be misunderstood.
Apparently, so did Jesus. He surrounded Himself with fishermen, tax collectors, and uneducated laborers who were deemed not good enough to be professional religious scholars. In the Jewish culture of the day, every young man was examined for potential to become a student of a rabbi and learn the faith. To be a professional clergyman was both prestigiously and financially rewarding. Those who were found to be "not good enough" were sent to the workforce. Not only were they denied the education, but they would also be treated as lesser people.
Go easy on those who hesitate in the faith. Go after those who take the wrong way. Be tender with sinners, but not soft on sin. The sin itself stinks to high heaven.
Jude 1:22-23 (The Message)