Emmanus – A Community of Homeless in the UK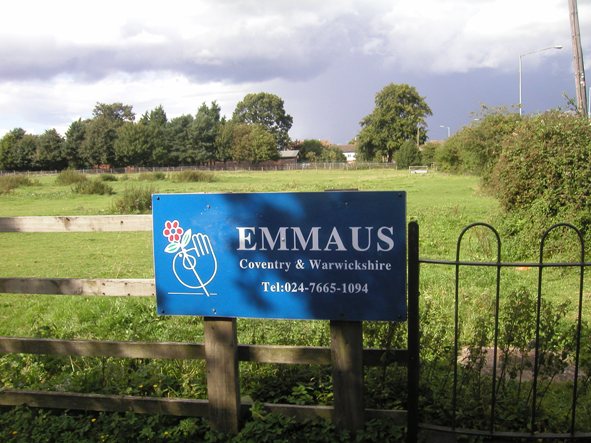 Written Joe Turner
When the man known as Abbé Pierre died in 2007, he was one of the most famous and most popular men in France. A scourge to the powerful, a defender of the weak, Henri Grouès as he was once known sold all he had as a young man to become a monastic. During a lifetime of resistance which included protecting escaping Jews from the horrors of Nazi Europe, it is perhaps telling that his most remembered achievement was his work for the homeless.
The organization he began is called Emmaus, named after the friends who walked and talked with our Lord along the road without realizing who he was, today operates in 36 countries. In the UK there are now 19 independent (but inter-linked) communities.
The other day I was fortunate enough to be invited to visit my local community to find out more about how it works. As with almost all the best humanitarian organizations, Emmaus was set up with a distinctively Christian emphasis but was set free from any particular religious organizations or theology. Yet the lifestyle is distinctly monastic. Companions (full-time members) commit themselves to obeying a set of rules – which includes a commitment to daily work, refusal to accept state benefits and acceptance of a shared lifestyle. In return, they get professional support, meals and opportunity to pull together the broken strands of life often experienced by marginalized members of society.
My local community is based in an airy building which always seems to have the doors open. There is also a beautiful garden where Companions grow their own fruits and vegetables. A single Companion had been working to cook the evening meal while I was introduced to the two employees. I quickly realized that this meant the rest of the community was working elsewhere. Unsupervised.
Naturally, because this particular demographic cannot always provide for the monetary needs of running a community, Emmaus groups run small businesses. Often these are involved in recycling and in this case the community has a shop, selling donated furniture. They receive little or no state funding and often exist largely unnoticed.
Emmaus is a community based on trust, responsibility and an expectation of improvement in the lives of Companions. Clearly it is not for all homeless people. I know many homeless and vulnerable people locally who would not be able to stick to the regimented lifestyle required. But the attitude is that anyone can do something, all can improve, and all can take responsibility as well as taking handouts. There are many people with inspiring stories of how Emmaus helped them.
And that seems to me to be something to thank God for and a model worth replicating.