Cornerstone Festival – Unsigned Band Feature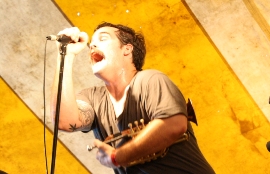 written by Selah Boyle
As June rolled around the corner, there was only one thing on the minds of thousands of Christian punks, scenesters, hippies, and goths—Cornerstone Festival. For those of you who are unaware of the wonders of Cornerstone, it includes over 500 bands, 20,000 people, and two full exhibition tents worth of vendors—all within the confines of a cornfield in Bushnell, Illinois.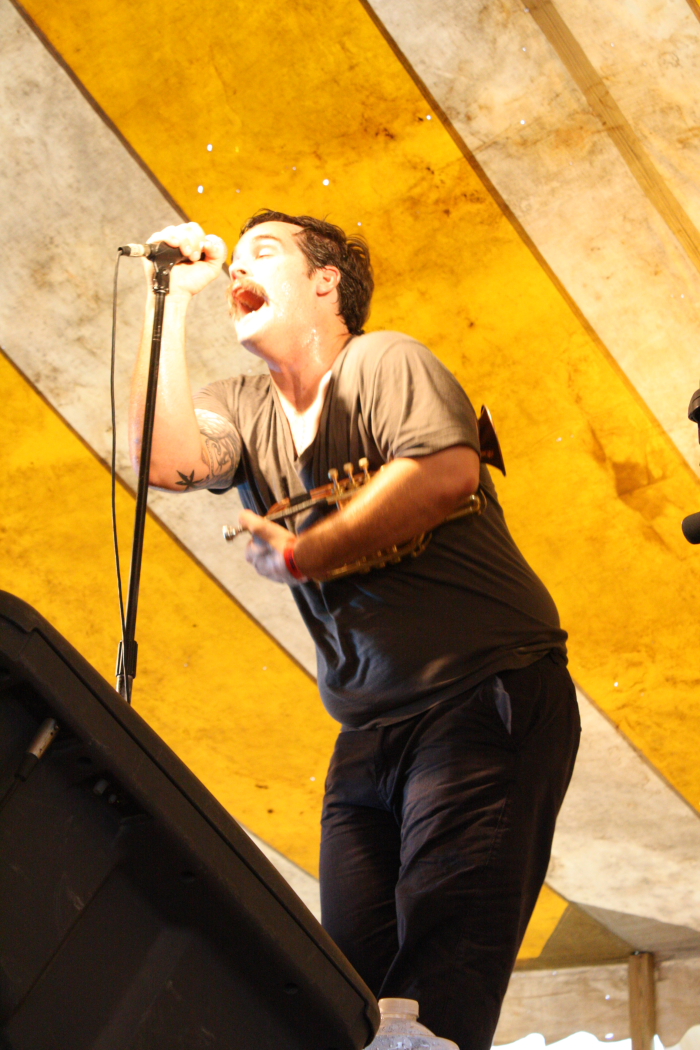 Along the two long strips of road are rows of generator stages, each one placed about seven feet from each other. These stages are set up by many unknown bands, run through a generator. They are counting on you to hear their tunes, stop by,and perhaps buy a CD so they can get some food that night. Two of these bands got lucky enough to catch my attention for a good portion of their set.
The first band is out of California called Holding Onto Hope. An infusion of melodic and heavy guitars, growling yet sincere vocals, and poignant lyrics, Holding onto Hope is one of the better unsigned bands I've heard in a long time. Once you've seen them live, you know that what they're doing is trying to spread the message of hope, and they are so engulfed in their music they wouldn't even notice that there was only five kids on the lawn in front of them. In the few minutes I saw this band perform, I could see their whole future exploding. World, get ready for hope.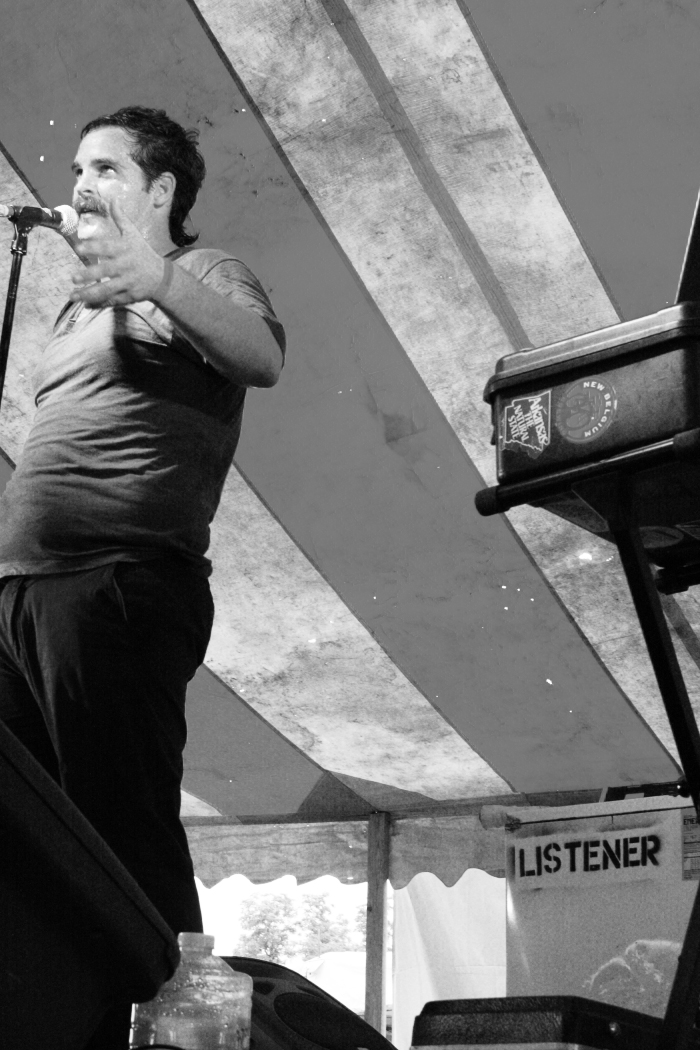 The next band is from the great state of Arkansas. A man by the name of Dan Smith forms Listener. His MacBook of beats accompanies Dan to the right, and a friend on guitar to the left. As his MySpace states "introducing talk music is hard work." I know what you're thinking, "talk music?" Dan's staple spray-painted washing machine that doubles as a drum will reel you in first. Next, he'll throw out a few jokes and ask you to sing along to his song about a "traveling night salesman that wants to kill everyone he works with, but decides not to in the end." "It's Time for Drastic Measures," is just one in the series of this traveling night salesman. The other portion of Listener includes songs based on the Never Ending Story movies. Imagine some quality slam poetry, mixed with soft guitars, electronic beats, and the occasional washing machine percussion. I've never heard such a good talker.
Check out these unsigned bands music on Myspace
Holding Onto Hope