Suffering Exists Because – By Zach Gehring (guitarist of Mae)
Written by Zach Gehring (from the band MAE) / Photos by Erin Hiser
In some ways I do not like the idea of a collective church, especially in terms of Christianity in America. I am not demonizing, marginalizing or making generalizations toward the church. But I do think the church's insulating affect may cloud your vision of the conflict that is inevitable in one's relationship with Christ.
Lately I have been thinking a lot about the idea of "suffering" in relation to spiritual growth. I must admit that I am partial to, and rarely venture too far outside the idea of existentialism; sticking to writers and thinkers like Kierkegaard, Pascal, and Dostoevsky. Existentialism is a 20th century philosophy saying that a person's judgment is the determining factor for what is to be believed rather than by religious or secular world values. It focuses on human existence, finding self, and the meaning of life through free will. Some would say it is anchored in "post-modernism", or maybe even birthed the movement. Although in the dialectics of Sarte and Kierkegaard, I relate more to the latter because it is anchored in a belief in Christ.
In the "Grand Inquisitor," the wonderful chapter from a book called The Brother's Karamazov it talks about spiritual agony being the result of man's freedom and the knowledge of the truth of Christ. Kierkegaard focuses on subjectivity, defining it as "the truth that is true for me." Upon first glance, that implies relativity, but it is not. Kierkegaard is coming from the presupposition that Jesus Christ is the absolute truth, and the subjectivity comes from His role in your own life. From these two ideas, the idea of suffering is explored and made necessary.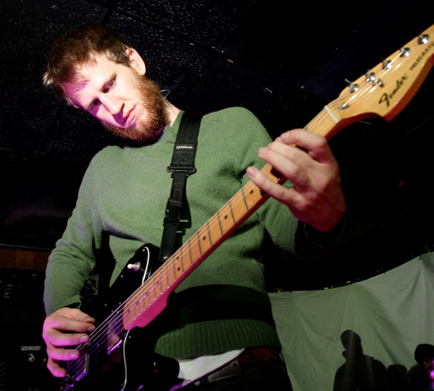 When I use the word "suffering," it is in direct relation to something internal. It's that gap which appears when one considers the longing of the human spirit; the curious behavior of human nature and what the world has to offer. This is where the religious existentialism of Kierkegaard crosses paths with Camus' idea of absurdism. There is a buffer that is in place when "philosophy" is involved, theoretic discourse places the participants outside of the urgency of living. Kierkegaard reacted against this, which is why I love him. He strived to drag you out of the immune circles of theory and place yourself in reality, to put yourself in a place of living your ideas.
Enter "suffering." I believe that an honest approach to Christianity, or I should say, Christ, thrusts someone into a world that is plagued, or blessed, by awareness of one's own folly in the presence of Christ's love. I believe that only Christ's love could bring about true suffering, which acts as a motivator. The search, the "process of becoming," is a search to reconcile Christ, the all encompassing story of Christ, to His role in your life as it pertains explicitly to you.

I'm not quick to say that "suffering" is something to be desired, but I do think that it is inevitable if one is truly seeking to understand God and seeking to reconcile the "paradox of Christ." The Bible is a book which offers insight to the enigmatic nature of Jesus while he was on earth, and if you remove Christ out of the historical context of the Bible and place him in the world today…..my, what violence would ensue!! I believe that the crucifixion of Christ is as literal as it is metaphoric, in relation to the abduction of Christ in American culture. "….but we also rejoice in our sufferings, because we know that suffering produces perserverance; perseverance, character; and character, hope."–Romans 5: 3-5
Click Here to enjoy Zach's Blog