The Classic Crime – Vagabonds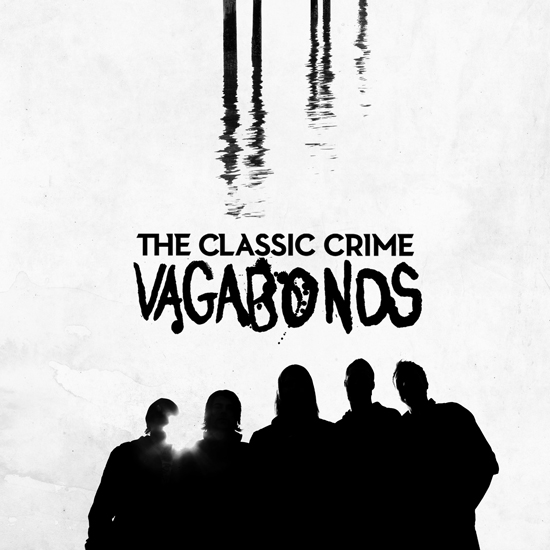 Reviewed by Nate Smith
I've always loved the Classic Crime's name. Simply because, what in the world is a classic crime? I think that a classic crime consists of crimes that have been repeated over and over in history therefore making it a "classic".
The Classic Crime's new album "Vagabonds" came with a few surprises. One noticeable surprise seemed to be that the listener was presented with an array of songs that cover many different genres. Track 2 "Cheap Shots" has lyrics that not only drive a real message home but you can't seem to get them out of your head. "So go ahead and spit your poison out, Yeah go ahead and take your cheap shots. I've never been too proud to sin, Why don't you rub my face in it." When taken at face value, this song seems to be about not letting our words get the best of us. It's hard to remain positive when a majority of the time we live in a society of complainers. The musical arrangement for the ending on this track with the guitar solo over the chorus is brilliant.
"Four chords" builds up the verses to lead into a simple chorus. It builds up and breaks down before you ever reenter the verse. I would compare it to a rotating door; fun to go through at a fancy hotel, but you wouldn't want one at your house. The bridge of this song is the best bridge on the album. I am willing to bet the kids are going to love this one. On the 'The Happy Nihilist," the acoustic guitar in the beginning is produced so well, it reminds me of a great burger from Fuddruckers. When the song starts off, I assumed it wouldn't rock but was I wrong. The string arrangement in the background of "My Name" makes you feel like you're sitting at the symphony and the Classic Crime has taken over the stage. This song is over the top Rock and Roll and I love it. It really makes me think back to one of my favorite Guns N Roses Songs, November Rain.
I never thought I would compare The Classic Crime to the guitar work to Metallica… but in the beginnings of "Everything and Nothing," it's there. The tone is so similar, I'm willing to pull that Metallica cd off the shelf and pop it in. If you loved other Classic Crime Records, than add this to your collection. The music rocks but leaves me wondering… can they pull it off live?