Texas in July – One Reality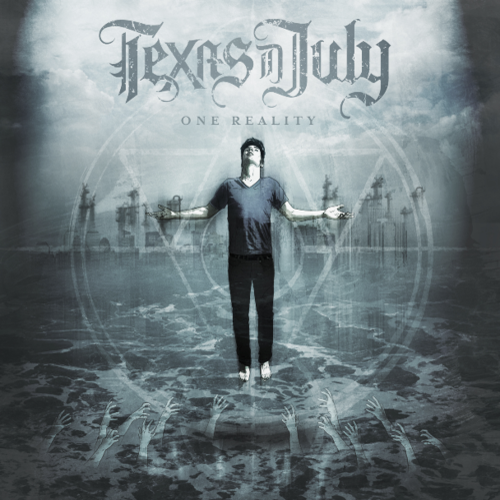 Texas in July (Equal Vision Records) brings it so heavy you'll even feel it when your dead. Their new record "One Reality" is full of skill, force, and an overall sense of something great.
It opens with a 2 minute song called Introduction. I'm not even sure that Introduction prepares you for the onslaught of carnage the rest of "One Reality Brings."
Magnolia continues with the metal sound that every Texas in July (Equal Vision Records) fan has grown to love. It starts simple and slowly build up to a chorus that's catchy but in your face.
1000 lies bring's you pure anger. The growl of Alex Good wakes you up like a morning cup of coffee. It starts slow but at the 34 second mark the guitar comes in blazing like Wyatt Earp in the old West. This track is out for blood. The guitar solo they bring makes me feel like I'm right back in the 80's rocking out. It's not full of finger tapping Van Halen but Slash meets Dimebag Darell.
Dreamer stands out from the rest of the album and it's because of its great beginning. Fast, but tactful a feat not every Metalcore band pulls off. Way to go Texas in July (Equal Vision Records).No Greater Love is my favorite track on One Reality. A piano drives the first verse and comes early on in this song. I love when bands put piano in places that you wouldn't expect. The guitar work once again is a real delight. The buildup from the beginning to where the vocals come in at 50 seconds is Metalcore at its finest. This song stands out and I would love to see it performed live. I wonder if they can pull it off live.
May is an acoustic ballad and a great break after No Greater Love. It's melodic and peaceful. Our Freedom opens with the great lyrics "Stand Up for What you Believe." This a true statement; we have the luxury of living by in The United States. Cyclops brings about dueling vocals and a wall of guitars so heavy it will knock your glasses off. I love it. The album closes with the title track "One Reality." It's strong, powerful, and full of driving force.
Overall Texas in July (Equal Vision Records) has made a record that's sure to stand out in the Metalcore genre. It's raw power is enough to draw a listener in for listen after listen. It's a good record to enjoy after a stressful day at your 9 to 5.