Taking Back Sunday – New Again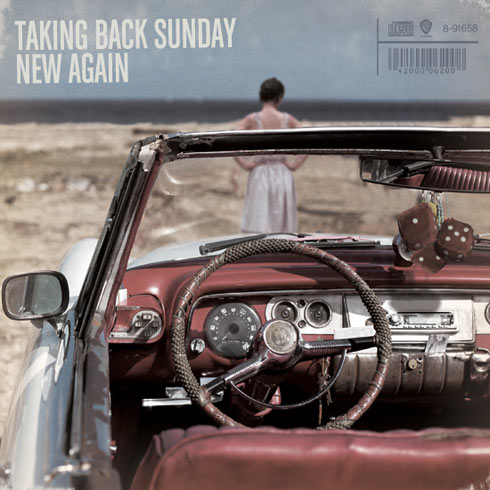 Written by Nate Smith
So I have no idea what to expect as I pop the New Taking Back Sunday cd, New Again, in my cd player. With there 3rd guitar player switch it seems there music gets worse with every new album. I recently saw them a few weeks before the album came out and they didn't play enough of the new album to give me a taste. The first three tracks are generic and nothing really stands out. In fact on these first few tracks and in general for the entire album it has none of the typical Taking Back Sunday lyrics. In the past I've always felt the lyrics have told a story or painted a pictures usually involving failed relationships.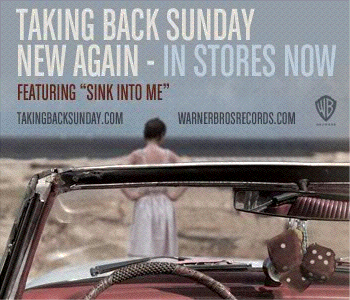 Track 4 titled, Summer Man, has everything I would want in a Taking Back Sunday Song. Its about a relationship that happened over a summer but as soon as fall comes there is nothing left of it. It's catchy and the lyrics 'The summer is over and I doubt and I doubt I'll be seeing you around" could almost tell the story of an experience you had at summer camp in middle school. They should have picked this song as the hit if they wanted to keep their fanbase. Track 5 starts off with the lyrics "open the gate to your apartment" and it instantly grabs your curiosity as to what the song could be about. The chorus is catchy and it makes you wonder where the rest of the good tracks are. The guitar lead line behind the chorus is unique and makes me want to pick up my guitar and learn it. Track 7 is a mellow ballard that you could easily enjoy on a long car ride. I think it would best be listened to on a train ride through the Midwest. The last of track of the album, Everything Must Go, is a track that has a mellow serious verse with a powerful chrous. Its a great track to end an album on.
Overall this is a mediocre album and under par for a Taking Back Sunday. It took a while for Louder Now to grow on me so maybe New Again still has a chance. If I had never heard Taking Back Sunday then I may have enjoyed this record more. They had expectations to live up to and they failed. If your a die hard fan pick it up for the collection but if your on the fence your money is better spent on the new Emery Album.