Sleeping Giant – Kingdom Days In An Evil Age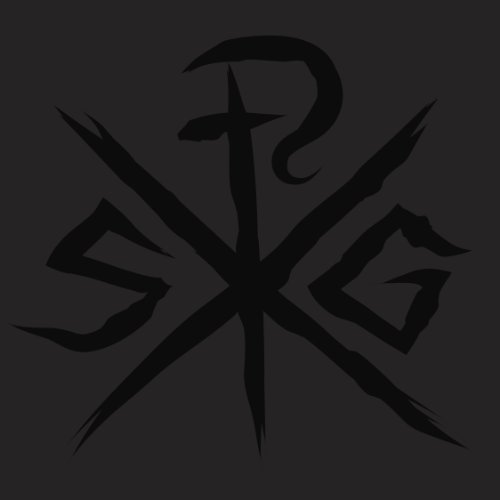 Radical healings. unwavering conviction.
Most bands would scoff at the thought of those four words. Well I have news for you, Sleeping Giant (2011 ANGR Records) isn't most bands; for a band who rejects literally all worldly trends, wasting their entire life on this man named Jesus, I'd say they are something worth checking out, regardless of your spiritual beliefs!
Their latest album, "Kingdom Days In An Evil Age", was released last summer, courtesy of ANGR Records.
This hardcore outfit from SoCal has always bravely pushed their message to the forefront of their music, easily outdoing most of the "daring" hardcore bands currently in the sea that is heavy music. One common gripe, however, was that their musicianship didn't measure up with their unique, daring message.
They have always been uncommonly passionate, yet the music lacked consistency and originality in certain spots. Despite these blemishes, Sleeping Giant (ANGR Records) has still remained a relevant band with a dedicated, soulful fan-base.
I have never been a die-hard fan of Sleeping Giant (ANGR Records), however I was looking forward to their latest progression in "Kingdom Days". After about 7 months of regularly dissecting the album, i am stunningly shocked and pleased with their latest offering! Sleeping Giant (2011 ANGR Records) has finally come into form, dropping a bomb of an album that will surely leave your Spirit hungry for more gnarly revelations. Spiritual or not, this album is great for beginning your day soaring with hope and passion!
The musicianship boldly sets the standard for hardcore; delicately planned and timely breakdowns echo in the trenches of this emotional juggernaut. Heavy worship coupled with harrowing honesty thrust Sleeping Giant (ANGR Records) to the summit of their career, with few standing beside them.
The newly displayed textures and rhythms bring out such zeal and intensity, that it's so easy to completely lose yourself! I find it so scarce that an album flows seamlessly, truly forming one body of relentlessy heavy (and surprisingly mellow at times!) music that will shift your Spirit to another universe by the time you're finished with it. (i guarantee it!)
It is pretty difficult to pin-point one or two songs that stand out on the record. That is what i believe is the stamp of approval for a great record; the only way for it to be listened is front to back; no skipping, no shuffling, no compromises. Honesty and fist-pumping boldness are what make up this album. If you find hope in Jesus, or are a fan of Sleeping Giant/ heavy music in general, than this record WILL be SO easy to stand by; with its unwavering conviction and courageous passion, this album will leave you breathless as it injects a Spirit of fearlessness and hope in the caverns of your soul. Sleeping Giant means business; prepare to have your world wrecked in the best way possible.