Sky Sailing – An Airplace Carried Me to Bed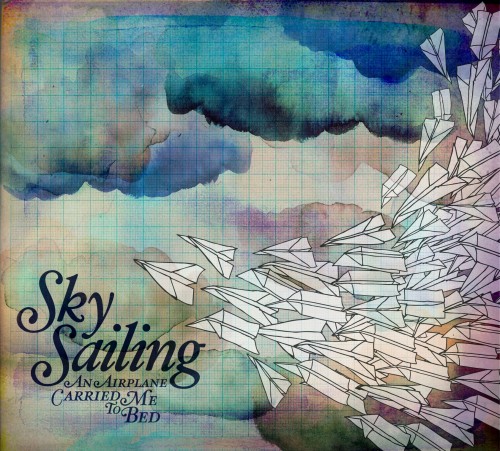 Reviewed by Nate Smith
Sky Sailing brings the perfect blend of music for a cool crisp summer morning on "An Airplane Carried me to Bed". The acoustic guitar and voice of Adam young are soothing and relaxing. So grab a cup of coffee and enjoy.
The album opens with "Captain of the Sea' which reminds me of early Dashboard Confessional with a subtle hint of Sherwood. It was this track alone that instantly made me fall in love with this album. The verses are driven acoustically and the chorus is filled out with bass and drums. "Steady as She Goes" is blissful. A sweet serene voice devises most of the song. The piano is carefully arranged and placed ever so quietly in the background.
"I Live Alone" is my favorite track. When all the instruments kick in, it reminds me Jimmy Eat World. The Indie rock is brought on that track and it is the perfect song to listen to while you reflect about your life. The song "Sailboats" not only has a great title but it's actually about Sailboats. I love the opening lyrics
"Sailboats wish that they were stars,
Floating softly in the sky,
Among our dreams that bid goodbye,
Moving through transparent space,
Drifting through the stratosphere,
And onwards 'til they disappear"
Don't pass this record up. It's the perfect record to have in your collection as summer comes to a close. The production is smooth, the music relaxing, and the lyrics paint stories so realistic I felt like I was there.