Sherwood – Qu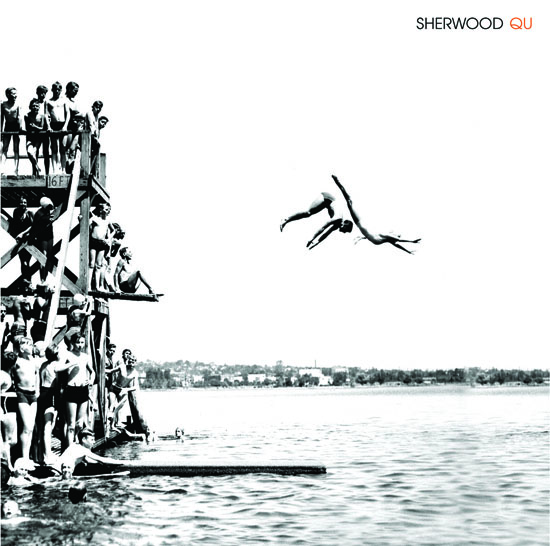 Written by Nate Smith
The first print interview Enoch Magazine ever did was with Sherwood in the fall of 2007. I had first heard of Sherwood in 2006 and I wanted to hear what they had to say about music and life. So i requested the interview and the graciously accepted. Ever since then, I have listened to and enjoyed the music of Sherwood. With the release of their album, QU, I was excited to hear new sounds from this evolving band.
The cd begins with an acapella song titled "Shelter." What a treat. Not to say that I have this secret collection of acapella cds, but I love the fact that Sherwood would open their album with an acapella track. It soothingly prepares your ears for what is to come. "Shelter" leads into, "Hit the Bottom," which starts off with the classic Sherwood sound, I've grown to love. Its full of catchy guitars and gang background vocals. On "Maybe This Time" the lyrics "So if I made a list of every girl I kissed, what would that accomplish" are amazing. I can relate because I used to keep a list by my bed in high of school of every girl that I had kissed. I wonder where that is now?
Right after those lyrics the song picks up with a driving force that makes me nod my head with approval. On "What Are You Waiting For," the background vocals help drive the chorus until the guitar kicks in. This song alone makes Sherwood jump to number 3 on the list of bands I want to see live. — ranked right behind The Red Hot Chili Peppers and Pearl Jam. The piano driven track "Ground Beneath my Feet" is good. Good enough that you could slow dance to it in the beginning, but by the end you find yourself pumping your fist into the air.
This album is straight forward rock. It reminds me of the Wallflowers with a hint of Something Corporate. The only thing missing from this album is a full choir to back up Sherwood. I'd recommend buying it!
Nate is the Writer
Email this author | See All posts by Nate
Check Out More CD Reviews