Rem – Collapse Into Now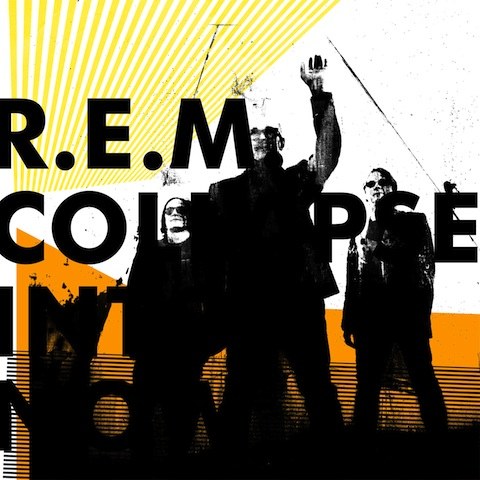 Reviewed by Nate Smith
After 30 years a little band from Athens, Georgia is still rocking. R.E.M. has brought the alternative rock again with their new release, "Collapse Into Now." Inducted in the Rock and Roll Hall of Fame in 2007 these guys have constantly released record after record with success.
The acoustic track "UBerlin" is reminiscent of their "Automatic for the People" Days. Its acoustic driven with the classic Michael Stipe vocal melodies that made me crave their music in the first place. A track that's simple but flavorful, "Oh my Heart" opens with horns and has a folk vibe to it. Its Irish feel reminds me of Colin Hayes solo records after Men at Work. "It Happened to you" is classic R.E.M. The lyrics are upbeat and simple but tell a story that draws you in.
'Mine Smells like Honey" is a straight rock and roll with a chorus that brings me back to the 90's. The vocals are the strong point and make it stand with a simple melody that makes me wish more bands could write more straight forward rock and roll.
Overall this record is emotional but mellow. It's striped down to the basics and not overproduced. The vocals are the driving force and Michael Stipe doesn't hold back. It shows a softer side of REM that fans have been craving for years. This album should be a fan pleaser and will satisfy that craving for new R.E.M. Music. I give it an 8 our of 10 and the Enoch stamp of approval