Queens Club – Young Giants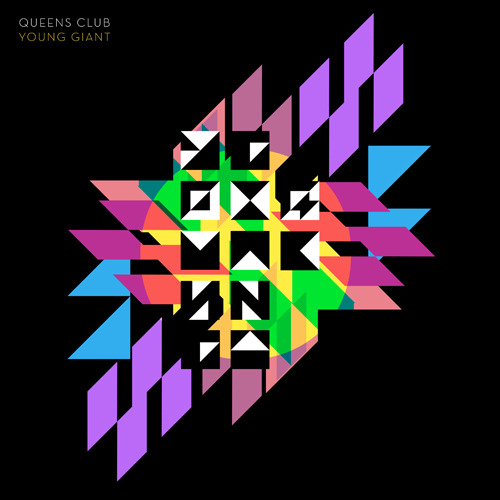 Reviewed by Nate Smith
Queen's Club has put out one of the best releases of 2010, Young Giants. If you're looking for a little music to spice up your party, then these are your guys. When I first learned these guys signed with Tooth and Nail records, immediate excitement took over. Now the world will know the power of these 4 guys from Kansas City, I cheered!
The album opens with "Are We? Will We?," which brings the sound of New York Rock and Roll with what I'd like to call a "Kansas City Twist." The drums really drive home this song, until 1:26 where the guitars take over like a king claiming his throne. So simple but amazing, I love it. The background chants in "Issinair" add icing to the cake on track 2. It's layered with harmonies and a chorus that brings rock and roll like Kiss did, back in the 70's to packed arenas. "An Apparition" is the type of song you'd love to have a live band play at your party. It gets you bopping your head and smiling. The guitar lines make this track wonderful.
"Dust" stands out from the rest of the tracks. It doesn't to fit in with the rest of the record and maybe that's why I like it. It has an electronic drum beat with midi or keyboards leading the song. At the 1:17 mark its all dropped and the rock is brought. This is one of my favorite tracks on Young Giants and one the kids will love. Track 6, "Less Talk" is the best song on this record. The chorus and verses are fighting back and forth in a mid-evil battle leaving me wondering who won. The vocals stand out on "Less Talk" and they are everything you've ever wanted on a perfectly produced cd. The bridge is so different from the rest of the song that it really stands out. It hits you unexpected and then leads you back into the verses for a climatic finish.
'Upstart' is a classic pop rock party song. I wouldn't be surprised if this was the second single released from the record. I also must mention that the artwork is beautiful. If I saw this record I would buy it based on that alone. With that said, I'd grab a cold beverage, bust open a bag of chips and head to the couch to unwrap your new Qweens Club album. This record is a must buy for 2010. Support these guys in any way you can. In fact buy 2 copies one for your home listening pleasure and one for the car!!!