Paradox – Called To Mind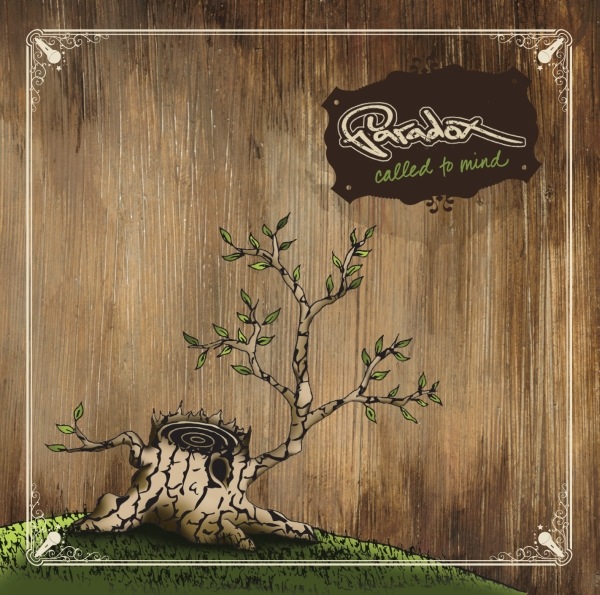 written by Carter Theis
When I did the album
review for Jupiter 7
, I thought that might be the end of my hip hop cd reviews for awhile….but WAIT! One more is coming out of the woodwork. And quite literally in this case with "called to Mind"'s artwork.
Called to mind is by hip hop artist Paradox. Where is he from? I'm not sure, I clicked on this press release and the link brought up a blank page. But don't think Paradox is slacking. He's got tons of pages to manage all over the web, so by clicking a few links, the verdict was quickly determined: Austin, Texas.
Paradox, like Jupiter 7, is an artist I can easily enjoy. The tracks are fun and funk-driven. Upbeat tempos, with jazzy horns, hammond organ keys, break-beat drums, 70's guitar licks and that "Sly and the Family Stone" styled backup vocals. In fact, one of his tracks "Put 'Em Together" samples the classic "Hand Clapping Song" by the Meters. In my opinion, anyone who samples the Meters HAS to know what's up.
Paradox is certainly down with the Lord, and his lyrics deal with all aspects of faith and salvation. In the album, he also reaches out to other believers in the hip hop community, featuring known emcees like Othello (of Lightheaded), Playdough, Mellow Drum Addict, Sev Statik, Common Child, Propaganda, Afaar, SameOldJake, Metermaids, Kaboose and others.
What does this album sound like? We first let me say it's worth obtaining, because out of 17 tracks, I probably really liked at least 14. In fact, we used one of Paradox's tracks as the opening song in our Sleeping On Skid Row Video. Musically, the album sounds like a mash-up between Beck, The Meters and Sly & The Family Stone. Hip hop wise, Paradox's sound is closest to hip hop groups like Ugly Duckling, Giant Panda and ill harmonics. His voice sounds like a cross between Andy Cooper (Ugly Duckling), Playdough (ill harmonics) and Eminem. Paradox was nice enough to send me all these links to sample and bu his album, so decide for yourself! But for me, I'll be adding this to my collection of talented, spiritually driven Hip hop artist and Emcees.

paradox – "called to mind" (Sphere of Hip Hop, physical copy)
paradox – "called to mind" (iTunes)
paradox – "called to mind" (CDBaby)
paradox – "called to mind" (Amazon MP3)
paradox – "called to mind" (Rhapsody)
paradox – "called to mind" (eMusic)
paradox – called to mind banner (468×60)
http://www.paradoxhiphop.com