Nofx – Cokie The Clown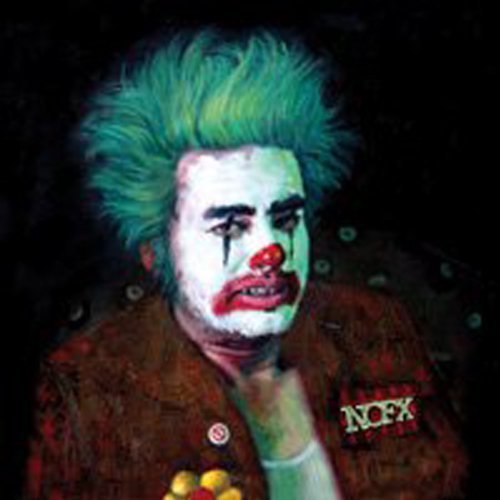 written by Nate Smith
Whether or not you agree with the lyrics and message of Nofx, one thing is always clear; their music is amazing. They've done it again with the release of their "Cokie the Clown" EP. The first song "Cokie the Clown" is simply about a clown fresh out of detox in Palm Springs. The lyrics are funny and if you haven't seen the music video than check it out on Youtube or their myspace. The video solely consists of Nofx going around in a clown suit shooting powder in all their friends faces. This song has every Nofx aspect I've loved on every album; fast drums, fast guitars and creative lyrics.
Track 2 is all about moving to California. I first moved to Cali when I was 20 – so of course I support a song about that. The lyrics are simple and the solo at the end of the song is classic Nofx. Track 3, "Fermented and Failing" defines the 90's skate punk sound that put Nofx on the map. It's amazing to think they've been putting out these records for over 25 years. "Codependence Year" starts off with a bass intro and then picks the pace up quick. The chorus is my favorite on the EP. It makes me remember why Nofx's cds are so fun to listen to.
The EP ends with an acoustic version of "My Orphan Year." This song was first released on their album "Coaster" earlier this year. The song is about the passing of Fat Mike's parents in 2006. This song shows a serious side of Mike and the Nofx crew, which is rare but refreshing. It gives a listener a glimpse into the usually comedic and chaotic mind of Fat Mike. I loved this acoustic version so much, I continued playing it over and over.
Overall the lyrics on this album are weak for a NoFx Album but the music is great. After 25 years Nofx still has their magic touch. If your a die hard fan then you need to purchase the rare vinyl versions online from the Fat Wreck Website.