MxPx – On The Cover II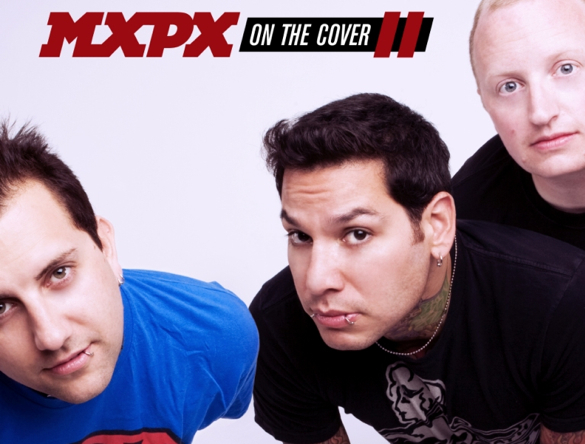 Written by Nate Smith
The year was 1994. The halls of Indian Woods Middle School we filled with eight-hundred or so 7th and 8th grade students. This chaotic environment was where a girl named Sara handed me a mix tape of her favorite punk bands. Included in her mix was a little band from Bremerton, Washington I had never heard of. Their lyrics hit me solid with issues about girls and the perceived importance of "after-school plans." From that day forward, MxPx never left my life.
15 years and countless releases later, I'm still a fan. Staring at my original On the Cover poster signed by Yuri, I pop in MxPx's newest rendition. On The Cover II, once again takes you on a thrash'n skateboard ride through excellent 80's punk rock covers. With an explosive cover by The Dead Milkmen, "Punk Rock Girl" kicks the album off and I'm 16 again looking for a mosh pit. Recorded at Mike Herrera's new Monkey Trench Studios, this production is done to punk rock perfection.
As they break into The Proclaimers' "I'm Gonna Be (500 Miles)," I am left awestruck when the bridge rings out a quick chorus line from Cheap Trick's "Surrender." I'm feeling guilty when I hear Agent M (Tsunami Bomb/The Action Design) sing the lyrics for Belinda Carlisle's "Heaven Is a Place on Earth," because the MxPx version sounds better. On The Cover II also includes a sneaky 80's prize hidden towards the bottom. To the one track listener, it might not seem so significant, but "Linda Linda" by The Blue Hearts," is the free prize that comes in every box! When asked about this track Tom said, "I think the biggest surprise song on this record would be 'Linda Linda' by The Blue Hearts. They are one of the biggest Japanese punk bands ever and we wanted to do a little something special for our Japanese fans."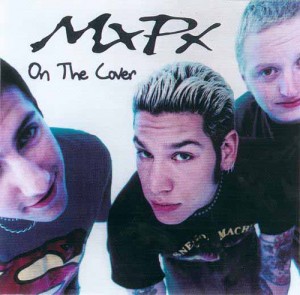 Whether you're a die hard MxPx fan or you simply enjoy punk bands covering classic jams, this album is worth purchasing. Pop this album in your stereo, get out your G.I.Joe that is missing his gun and relive those 80's memories, (if you have them). If you don't have any 80's memories, then you can get the Cliff's notes at any emo/teen myspace site right now. Just keep in mind that I doubt any band will cover their tunes 20 years from now. And yes, I must also note that "yes" Tom is wearing a Superman Shirt again on the album cover.
The Track Listing
Dead Milkmen – Punk Rock Girl (featuring Matt Hensley of Flogging Molly on accordion)
U2 – I Will Follow
Descendents – Suburban Home
The Proclaimers – (I'm Gonna Be) 500 Miles
The Ramones – My Brain is Hanging Upside Down (Bonzo Goes to Bitburg)
The Go-Go's – Vacation
Belinda Carlisle – Heaven Is a Place on Earth (duet with Agent M of Tsunami Bomb/The Action Design)
Kim Wilde – Kids In America
Poison – Fallen Angel (with additional vocals from Craig Owen of Chiodos and guitar solo by Stephen Egerton of Descendents)
The Clash – Should I Stay or Should I Go
The Blue Hearts – Linda Linda
Queen – Somebody to Love (with additional vocals, piano, and keyboard by Bryce Avary of The Rocket Summer and guitar solo from Ethan Luck of Relient K)