Mxpx – Left Coast Punk EP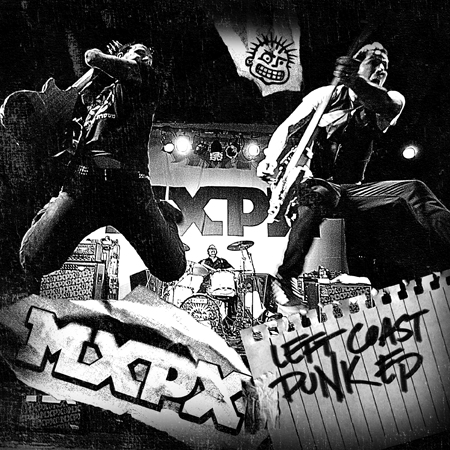 written by Nate Smith
17 years and still going strong Mxpx are at it again. Left Coast Punk is their first EP in five years featuring 6 new songs. The first track comes out swinging with fast drums, catchy lyrics and the typical MxPx sound I've grown to love. It seems MxPx opens every album with a track that grabs your attention and leaves you wanting more. On the song "Broken" It tells the story of a broken individual who wants to make a change in their life. The chrous describes the true brokenness a person can reach and it reminds of the homeless that I encounter on Skid Row Daily in Downtown Los Angeles.
'Desperate to Understand" has the classic 90's west coast punk sound that helped put MxPx on the map. The gang vocals of Mike and Tom drive home the chrous in true Punk Rock fashion. Yuri also loves to play those drums as fast as he can in this song. One thing that has always made me love MxPx is the slower break downs they tend in throw in middle of their fastest songs. Very few bands can pull this off like they do; Mike, Tom, and Yuri I congratulate you.
"Shanghaied In Shangai" could get the mosh pit going at any Punk Rock Show. The bass guitar of Mike drives it home right in the middle of the track. I can't wait to catch them on their next tour where they are sure to perform this track.The last track on this EP is appropriately titled "End." It tells the classic story of how a band has to eventually end the show and hit the road for their next show. The simple line "No One wants to Go Home" describes every MxPx Show I've ever been to.
This EP is a great stocker stuffer for everyone and it's also a great way to get us all ready for their first ever Christmas Album.
If you order album from MxPx.com ( which is limited to 500 copies ) it includes an unreleased demo and 3 instrumental tracks. A must have for every MxPx Collector.