Motion City Soundtrack – My Dinosaur Life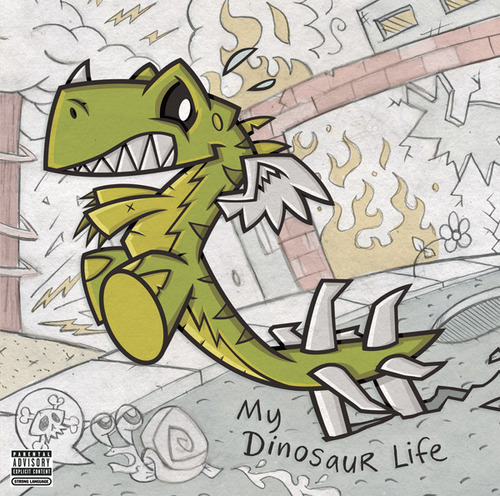 written by Nate Smith
Motion City Soundtrack is at it again with a splendid release. It's full of catchy lyrics and guitar lines that pave the way for 2010 to be a great year for music. With Every Motion City Soundtrack release they are getting better and better at what they do.
The first track "Worker Bee" features the vocal lines that made me fall in love with these guys in the first place. My favorite track is "A Lifeless Ordinary" and it definitely deserves some airplay. I love the opening lyrics "I didn't think I would make it, I thought everybody was against me. All those conquered eyes and Christmas' alone." They instantly make me wonder what the rest of the song is about. As I look into the lyrics it seems to be simply a song about needing some help to get through the challenges of life. Right before the 2nd verse starts the guitars carry the vocal line until the vocals come in and it's a change from the usual songwriting we see so often today. "Her Words" has the typical story telling that's present in every Motion City Soundtrack Song. Justin Pierre's lyric's have always been so honest and seem to open up his life to our ears on every album. The lyrics of this track involve Speaking Japanese, quitting smoking weed, Dinosaurs , selling an xbox, and shaving off a beard. Could you pack more creativity in three minutes and thirty nine seconds. The album closes with the song "Weakends." It's a strong closer and starts off with a melodic buildup. Every time I finish this album I am instantly craving more. Hopefully this will be the year where Motion City Soundtrack becomes a household name.
"My Dinosaur Life" is 12 tracks of pure magic produced by Mark Hoppus of Blink 182. I am impressed that Motion City Soundtrack can continue to put out great albums. If their coming to your city then pony up a few bucks and check out a show you won't regret. This is the best release I've heard this year.