Mike Herrera's – Tumbledown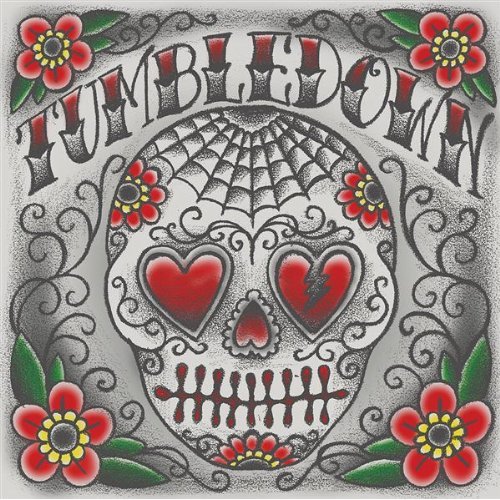 Written by Nate Smith
Growing up my Dad listened to Oldies and my Mom listened to Country Music. It was an ongoing battle for which one I hated more. Then one summer I started liking country music. This was weird because I don't know very many punk rock kids who like country or would admit to liking country. Being an avid MXPX fan for the past 14 years, excitement and curiosity came over of me as I learned that Mike Herrera, the singer and bass player of MXPX, was releasing a country album. I had no idea what to expect.

The album is self titled Tumbledown. With a quick listen, the songs seem to have a reoccurring theme of lonely nights and lots of drinking.
Maybe these lyrics were inspired from personal experiences? After all, Mike has spent most of his younger years on the road. In track 7, "Came here to fight," the meaning of Tumbledown can be derived with the idea that "life gets ya down…to make it through you gotta drink and fight… then when it seems you're out of gas you get back up." Its important to note that Mike plays guitar on this album This album was also produced and recorded at Mike's own Monkey Trench Studios, where he also did On the Cover 2. The first track "Lets drink" is the anthem for the record. Every time I hear it I feel like it can only be enjoyed with a cold beer in hand. My favorite lyrics are in track 10 when Mike sings "My Daddy was a pistol and I'm just a son of a Gun". When the album spun its last track I was left with an urgency to head to the nearest country bar.
Through the years, Mike has been a part of many side projects and its easy to see how this could become your favorite. If you a fan of Johnny Cash, Dick Dale or Strays Cats, then add this cd to your collection.