Kero One – Early Believers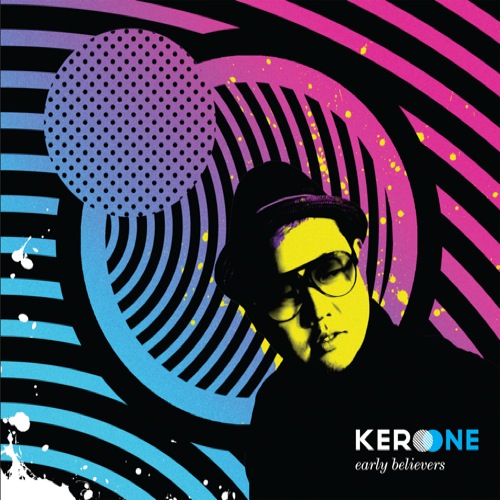 Written by Carter Theis
Recently, I was hunting for new vinyl online, and this Dj website was highlighting the new Kero One album,
Early Believers
. Kero One is a guy I had put on my list of "possible Good/Spiritual/Emcee/Producers" to look into further. I had already discovered
Kero One Presents: Plug Label
a few years back, and liked it because it carried that San Francisco soul beat. Well, I now own both LPs by Kero One and I realize it's time to give him some well deserved props.
The funk/groove style that resinates in Kero One's songs, comes from his own deditcation and personal commitment to hip hop. He is one of those do-it-yourself success stories. Using only home recording equipment and a credit card, Kero pressed and released his first single in 2003 on his own imprint Plug Label. I never heard the track, so I don't know how good it was. But he only pressed 50 copies and then sent them to record stores around the world. A few weeks later, a Japaneze Dj discovered the single, and that led to a Japanese label ordering 3,000 more copies.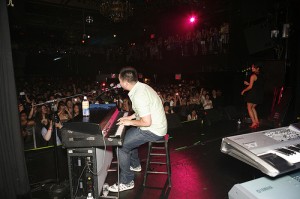 Kero One's hard work has been in all areas of the business. Without a strong label backing or a street team, Kero One handled almost all the business himself. From promotions and marketing to playing instruments, to recording and rapping, Kero has the dedication and love for living and creating true hip hop. His official sophomore album Early Believers again features some of his favorite singers, emcees and vocalists. It's again another great collaboration with underground artists around the world such as UK singer Ben Westbeech, Portland's Ohmega Watts and Finland's Tuomo (who sounds like a modern day Stevie Wonder). Kero states, " This is an album that modulates from soulful jazz tinged tracks to upbeat synth-driven bangers." All songs showcase Kero One's growth and maturity as a writer, composer and vocalist. Watch his videos and live footy HERE.
http://www.myspace.com/keroone
http://itunes.apple.com
http://www.youtube.com/user/pluglabel