Jacob Vanags – Pulses are Pluses EP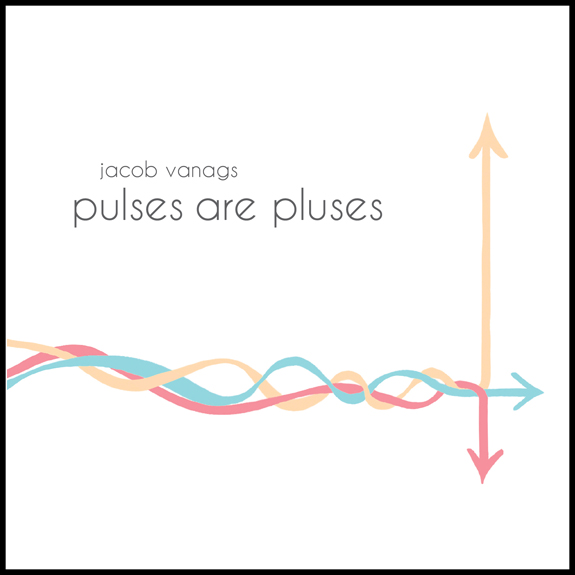 written by Nate Smith
When its rainy and cold outside I find myself wanting to sit by a warm fire, sip a little hot chocolate and listen to some piano driven rock. Jacob Vanags is the perfect cd for that moment. It opens with the piano driven song "All that you Have". The trumpet heard throughout the song is refreshing to my ears. I must take a second to mention that the production on this record is creative and leaves my ears finding new sounds with every listen. The first track leaves me so interested in the rest of the record that I can't help but think this is a record I'm going to suggest to my friends.
After a long day of work "Antarctica" is the perfect track to take off your shoes, grab a beer, and relax in your favorite chair. The violin is peaceful and sedating throughout the track. I can only wonder what kind of live show awaits me if I have the chance to partake in Jacob Vanags. The track "Speak Up Now" could easily be the single off this record. It reminds of the songs Chris Carrabba of Dashboard Confessional's wrote on "A Mark, A Mission, A Brand, A Scar. With power behind the vocals I find myself wondering off into the lyrical story told throughout this record. As it builds up at the 3 minute mark, it leaves me speechless.
During "Jonah's Dream" the piano solo in the middle is unexpected and a true masterpiece. It drives the rest of the song home and leaves me wondering if Jacob Vanags could take Ben Folds at a Dueling Piano bar. This track closes the album and is the best album closer I have heard in 2009. It feels like An orchestra performance at your local Opera House.
The instrumentation on this EP has talent written all over it. The vocals are soothing with lyrics that tell a different story on every track. This record belongs in every top 20 list for 2009. If you haven't found the perfect Christmas gift, buy this record and put it in all your friend's stocking.