I Can Make a Mess Like Nobody's Business – The World We Know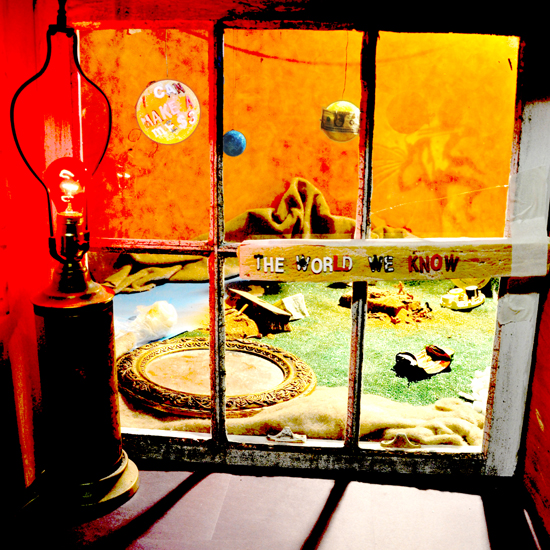 Reviewed by Nate Smith
Ace Enders voice has always been calming and powerful at the same time. On "I Can Make a Mess like Nobody's Business" new release 'The World We Know" he does it again with mellow energetic songs that really capture his musical talent.
The record begins with "Sleep Means Sleeping.' The song is slow, perfect, and a great song to fall asleep to at night. This song prepares you for the rest of the record and is arranged in pure musical genius. Track 3, "Old Man" has little bits of slide guitar hidden within. It definitely shows a new side of arrangement for Ace Enders. The light piano carries the choruses and is blended so well with the guitar it's epic. "You're Not so Good at Talking Anymore" is a slow ballad with lead guitars that help carry a melodic background ambiance.
"Light Voices Long Rides" starts slow and soft and stays that way the entire song. It's a subtle and relaxing accompaniment to a nice cup of coffee or tea. The stand out song on the record is "Telling me Goodbye." I love the chorus and it also happens to be my favorite track on the record. The entire song builds up until the 2:40 mark where the drums, bass and guitars kick in full force. It's a simple track like this that made us remember why we first fell in love with Ace Enders in The Early November Days.
I think it's a great song to end the record with and should be the sleeper hit off of 'The World We Know".
This release has such potential. Ace Enders has done it again with a splendid mix of bass, guitars, and drums that cultivate into perfection. The Artwork is also a perfect match to the music. Buy this record and help support Ace Enders.