Hospital Ships – Lonely Twins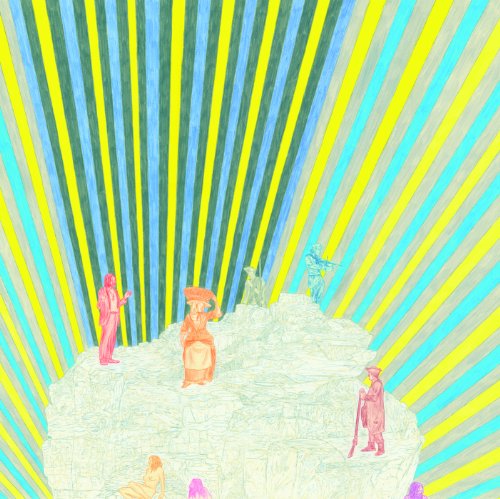 Reviewed by Nate Smith
We're living in an era with bad music that record producers keep shoving in our faces. On "Lonely Twins" by Hospital Ships I was excited to hear a fresh new sound that not only captured my ears but left me with a taste of wanting more.
Hailing from the small college town, Lawrence, Ks, Jordan Geiger, brings his musical ability full swing with his sophomore release, Lonely Twins. After playing in Appleseed Cast and Shearwater for years Jordan decided to take a chance and venture into a new project. After the first record , Oh Ramona, and countless tours he's at it again with the release of Lonely Twins.
It opens with "Love and Death" a slower piano driven ballad that reminds me of a meeting between the Beatles and Bright Eyes. I grew up near Lawrence, Ks and this album brings back the great sound that made Lawrence so unique in the early 90's.
From there it leads into "Honey Please" a track so well written I bet my Mom might even enjoy it. The paino once again is ever present but it's the chorus that ties it together. The harmonies, and string arrangement are simply put, "Awesome." It's my favorite track on the album and definitely should be brought to light as the hit.
"Phantom Limb" is driven with an aura of eerie vocals and piano. At the 2:00 mark it begins to pick up just enough to grab your ears a little more. It ends as it fades out with an organ interlude ever so sweet. "Old Skin" is so peaceful. I am instantly daydreaming about childhood as this song plays on. The chorus is one of the best I've heard in a long time. It's worked so well into the song you don't even realize that it's existence has come and gone.
"Reprise" is the heaviest track and I use that as a relative term. The fuzzy electric guitar drives the entiretrack. The slid guitar that exists throughout the song reminds me of 70's classic rock. The ending track "New Life builds up the entire song and closes out the record at the top of it's game. It brings closure with an ending monologue that ends with the words "Goodnight."
This record's overall sound is so raw a listener feels like they're actually sitting right next to Jordan in the studio. If Jeff Buckley were here he'd easily give it the stamp of approval. With a blend of unique songwriting and simple lyrics this record is a great release to enjoy throughout the summer months. So saddle up a few dollars and buy it. I'm sure it's going to be the most underrated release of the summer so take a chance and check it out.