Fat Wreck Chords – Wrecktrospective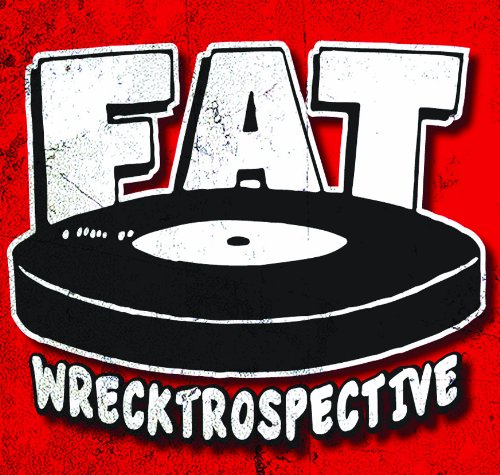 written by Nate Smith
My favorite label of all time has always been Fat Wreck Chords. They've put out quality Punk Rock Records since I was a teenager and still continue to do so. I left the 1997 Warped Tour in Lawrence, KS with my first 2 Fat Wreck Compilations. It was my first Warped Tour experience and I feel in love with so many of the bands on those early comps. Excitedly, I still head to the local record store when A Fat Wreck Band puts out a new CD.
When Fat Wreck released "Wrecktrospective" a 3 disc set, all I could do was grin with a huge smile. This 3 disc set features 88 songs, including 27 unreleased demo songs, The Fattest Hits, and the entire Fat Wreck 7″ Series. For every Punk Rock Kid this is a must have. The artwork alone is worth the money. The lyric book has a fold out poster with a picture of every release Fat Wreck has ever put out. It also has photos of old flyers, a hand drawn piece, and other treasures. The lyric book also tells the stories of why bands signed with Fat Wreck and other great tour stories.
This 3 cd set is a great way to introduce the younger generation to the Punk Rock they may have missed. It's also important to note that they put out almost all of their releases on Vinyl and they always have. They introduced me to Lagwagon, No Use For A Name, Good Riddance, Tilt, Strung Out, and too many other bands to name. Every Kid needs this in their stocking!!!