Dead by Sunrise – Out of the Ashes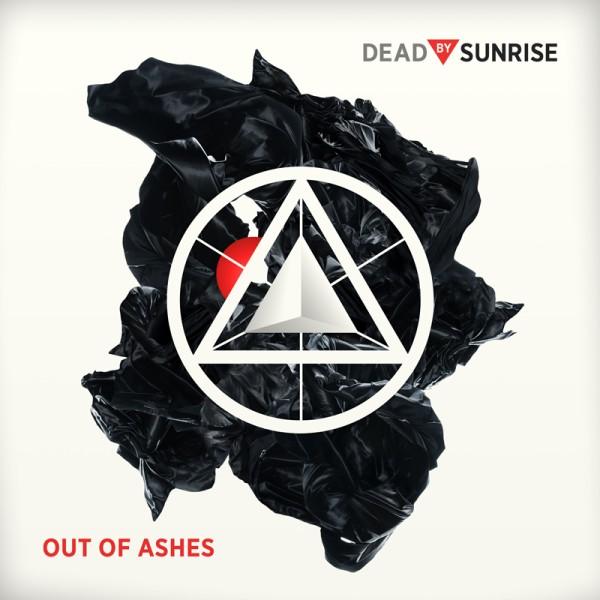 written by Brandon Ryan
There are many progressive amounts of artists that somewhere along the way, decide to branch from their already existing band and venture into a solo project of their own. I'll name a few names for starters: Gavin Rossdale, from the early 90's band Bush. Billy Corgan from The Smashing Pumpkins, Brian "Head" Welch from the popular band Korn, and Mike Shinoda from the ever so popular band Linkin Park. And now the other half of the vocal duo of Linkin Park, Chester Bennington comes out with his new Project "Dead by Sunrise."
When I heard the first single "Crawl Back In" off the debut album "Out Of Ashes" I thought it was a very different from anything that I've ever heard Chester do with Linkin Part. It's very grunge rock and my first reaction was that it was catchy, but not enough for me. The song has been used as a promotional tool for the World Wrestling Entertainment, and the video to the song has been all over MTV2, MySpace and other music outlets.
When I was roaming through target with a buddy of mine, my eyes gazed almost instantly to the album cover and the the lead single "Crawl Back In" started playing in my head. So on impulse on bought the album, came home, tore the wrapping off the album , shoved it my CD player and proceeded to be amazed.
The first song "Fire" carries such a ambient sound to it and could easily be thought of aa "worshipful" song. None the less it moved me. The chrous goes like this:
When I look to the stars
I know just where you are
You're looking down upon me
You're looking down upon me
It could also be about a lost loved one, but that's the great thing about songs. There is no correct meaning its about what a listener wants it to be. This album is layered with spiritual overtones. And really lacks a lot of the angst that one would usually hear in Chester's voice. Sure, he does scream a couple times, but I think that it is simply to add passion. In my mind, it seems as though this album could very well be a heart felt cry to God and humanity. It says we need to get our acts together.
"Out Of Ashes" is one bad ass album. For a record that came out in 09. I'd give it easily eight.nine out of ten stars.