Dashboard Confessional – Alter the Ending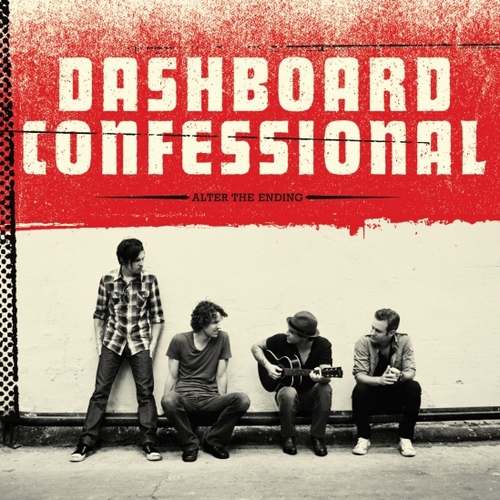 written by Nate Smith
I've been a Dashboard Confessional fan since the very beginning. The poetry of the lyrics and unique sound of the alternately tuned guitars struck a deep chord in my ears. With the last Dashboard Confessional record being all acoustic I was anxious to hear where the band was headed on this release.
The record begins with the track "Get me Right". As I read the lyrics this song tells the listener about getting your soul right with Jesus before your die. Chris Carraba seems to have opened his heart and spoken about meeting our maker with a clean heart. The story of struggling with sin is an interesting topic to sing about and was unexpected from Dashboard Confessional. The lyrics seem quite a departure from the songs of heartaches and breakups that frequent Dashboard Confessional albums.
"Belle of the Boulevard' is reminiscent of the tracks off "A Mark, A Mission, A Brand, A Scar." It builds slowly with the piano and comes to a climatic chorus that leaves me smiling. In a day and age where the quality of song writing seems to be going downhill this track is perfection. It's also the first single. "Until Morning" opens with guitar that drives the rest of the track. When the final note of this song rang out I instantly started it over and listened to it one more time. Musically this track stands out and could easily be the 2nd single.
The title track "Alter the Ending" is simply amazing. The song tells the story of taking life a day at time. It encourages a listener to carry on even when you know the day ahead of you may not be the best. The album ends with the acoustic but powerful track 'Hell on the Throat." The track simply relaxes me. It brings about a calmness and is a strong ending to this album
Overall the voice of Chris Carraba is strong throughout "Alter the Ending". The lyrics are some of his best and show a mature side oh him we have not seen before. The musical arrangement is flawless with talent on every track. This record should make every top 5 list for 2009.