Cokie the Clown – You're Welcome Review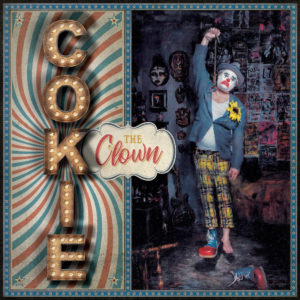 The feeling of rawness is immediately felt as clearly the album doesn't have a hint of auto tune. It features Fat Mike at his finest as if he woke up from a hangover and decided to record the vocals… and I love it. My favorite NoFx song in the last 10 years is "My Orphan Year" and this Cokie the Clown Record seems to pick up where that song left off.
It starts off so slow and depressing you began to wonder if Fat Mike has written his own eulogy. As the record progresses you slowly realize it's the same masterpiece storytelling songwriting he's always had. It's just hard to admit but yes; we're getting older along with Fat Mike and can't wait to see what project he's involved with next.
Fat Mike has always been a pioneer of the Punk Rock Scene. From making great Punk Rock with NoFx to starting Fat Wreck Chords, his impact on the Music Community has never gone un-noted. Fat Mike has contributed to various records through the years but has never put out a true solo album. With Cokie the Clown, I feel Fat Mike was able to strip down and make music at its basic form.
The honesty of this record only lets a listener stage dive into the dark and twisted journey of Fat Mike as he became the person he is today. It's a no hold bars album that draws you in like a gold miner speaking of the 49 Gold Rush. For the listener expecting a laid back record … as Fat Mike says "You're Wrong"…. it's the perfect album for a Punk Rock Dinner Party.
My favorite track is the closer , Punk Rock Saved My Life, because Punk Rock added to my passion and purpose in life has continued to be a part of me for over 25 years.

Overall, this album shows a softer side of Fat Mike which I appreciate. Each song makes you feel as if you're sitting around the campfire with Fat Mike as your camp counselor leading you through an eerie tale of horror stories of unbelievable fashion.
If it wasn't for his crazy South by Southwest Antics who knows if this brilliant album would have seen the light of day. Thank you Fat Mike, for continuing to make music and ruining Punk Rock for over 25 years.