Veda Hille – This Riot Life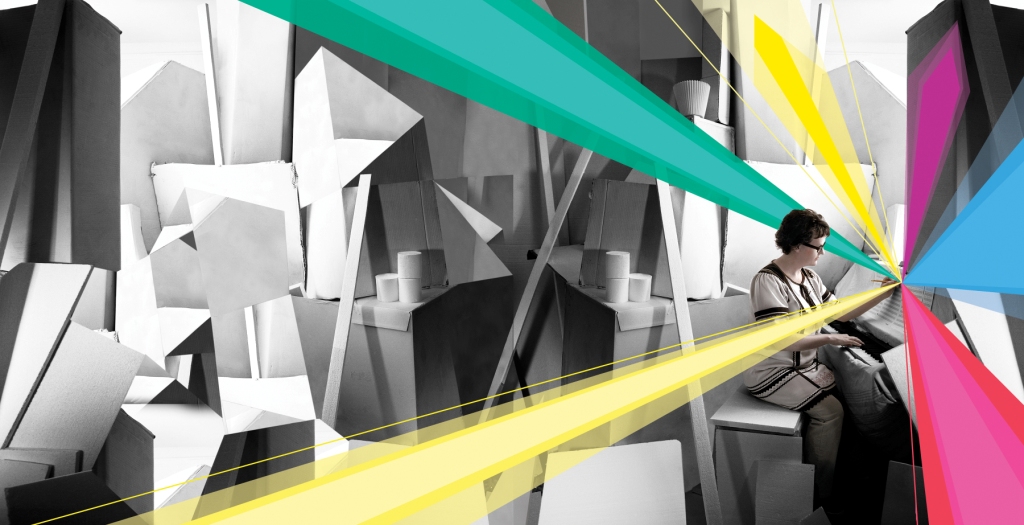 After what seems like a myriad of clocks being destroyed by the second, I finally got into the club. The line was long and clustered but I finally got in after I paid the man my 6 bucks. My green wristband, which proved I could legally consume alcohol, was eating away at my arm. The bouncer had put it on too tight. I would have told him to loosen and re-fasten but his Dokken sleeveless tee-shirt informed me, he was a man not to be reckoned with.
As Veda Hille took the stage, the first notes of "Ace of Nazarene" eased my mind. This was a place a man could grab a drink. I considered grabbing the bartender by the ears and slapping him in the face, saying, "Listen here you idiot! Veda Hille is playing and I like her music." This thought left as he handed me a Pabst "Tall Boy." Did I order it? I can't remember? As Veda began to sing out "Sleepers," I realized I was in accord with this pack of hyenas. In fact, they all were clutching these Tall Boys; even the woman. As the ice-cold beer burnt a hole in my hand, strange yet soothing words consumed my mind through my ears. "I am made of iron – iron maiden bleeder, don't you know how fast I can run, 100 meters, I will not martyr, I will not martyr."
As I held my tall boy up in Salute, she gave me a wink. I felt like a kid who had just been caught by his mother, and I had to return the gummy worms I had just stolen! In a desperate attempt to regain composure, I quickly bought the cd off the merch table and headed for the door.
This was my experience of the Veda Hille CD, this Riot Life.
BAND DETAILS:
Veda Hille is Canadian. She makes music you can relax, too…
Standout Songs

: 3 and 7

Sounds Like:

My dishwasher broke but its ok I am doing them by hand