The Gay Blades – Ghosts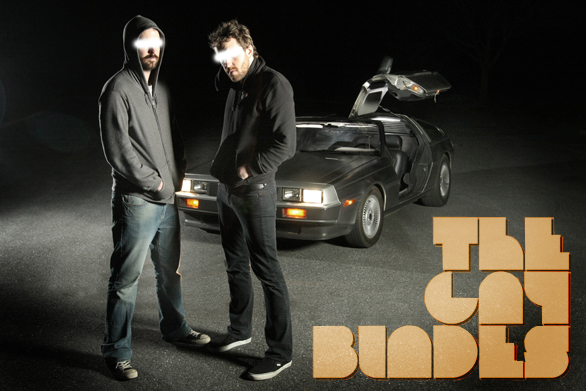 Written by Courtney Fry
I've got a mission for you. Grab a copy of any popular band that's popular right now; All Time Low, Panic at the Disco, Paramore, whoever. Now grab a copy of Ghosts by The Gay Blades. Put The Gay Blades carefully at your feet and then throw your other cd as far as you can. This is how much The Gay Blades are different from anything you've ever heard.
It took me a couple of listens of this debut album Ghosts to get into it. The Blades' mixture of everything from indie-jazz in "Prologue for the Pure Heart" to the addictive remixes of "O Shot" and "Compliments Can Kill," kinda threw me for a while, but this band definitely has their bases covered. (Honestly, I prefer the remix of "O Shot" over the original.)
Personal favorites of the release would have to be "Dog Day Afternoon," with its innocent, love-song-esque melodramatics and sly, dark lyrics of robbing a bank. Lyrics: "A semi-automatic will work, I'm sure. I've never even used one of these before." "We Wear Mittens" is another minute-thirty of genius, with The Blades' fun use of dual vocals to include a petty argument between singers; "My heart is warm" "Your heart is cold!." It made me giggle in the car, which is a plus.
The Gay Blades are risky with their collection of genres squashed into one cd, but they seem to pull it off without sounding, well, crap. The Gay Blades is a band I can listen to with the windows down in my car, while pumping the stereo as loud as I can without blowing my ancient speakers back to the early 90s. People will stop to look at me like I'm some awesome indie kid. Or not. But this is still a great album for my summer and your winter. (I live in Australia, remember?) It's an all-year-rounder. Now, go and pick up your cd off the floor.
Ghosts is out now in stores, itunes and insound. Free downloads and music on their myspace
myspace.com/gayblades
The Gay Blades is: Clark Westfield (guitars) and Puppy Mills (drums).