Bayside – Shudder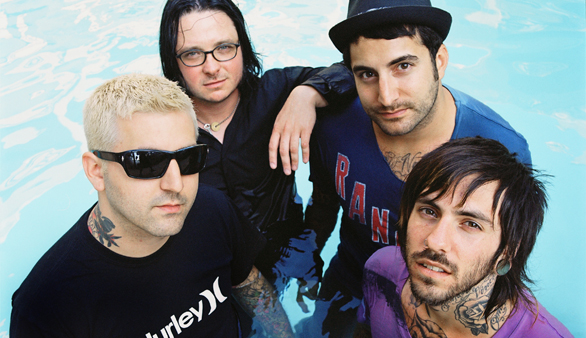 Written by Andrew "foot" Kleinhans
There is something to be said for understated lead singing. It requires a certain sense of tone and the ability to strike the right cord. But it leaves an impression that the lead singer still has an investment into what the song is saying. Done at it's best, these vocals can carry an even greater sense of feeling than a blood curling scream. And this is where we find New York's Bayside. There is a sense when listening to
Shudder
that this band has now come into the spotlight and is ready for some real face time.
Shudder leads off with one of the strongest songs on the album, "Boy," which starts off innocent but finishes with an authority that really gets you excited. While the rest of the album may not hold to the standard "Boy" sets, it still comes through with some shinning moments. I have heard Anthony Raneri say in interviews that this album has more of a punk feel to it, and it rings true, especially on "Roshambo" and "The Ghost of St. Valentine."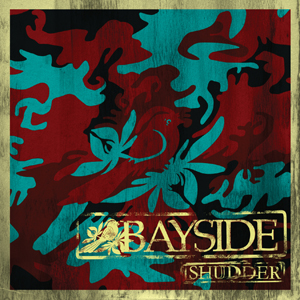 The first single "No One Understands" fails to stand out, and it is ultimately unclear if that is because the rest of the album is so strong or because it just isn't a strong track. "What and What Not" is a track that will catch your attention because it comes as a change of pace from the rest of the album and really highlights Raneri's vocals.
I am immediately reminded of Matt Skiba (Alkaline Trio) when I hear Rameri sing; something I am sure he would consider a compliment. His tone of indifference doesn't lack range or passion. It's a style of effectively communicating a sound, much like the way Jake Snider (Minus the Bear) connects at a comfortable, more basic level.
I don't think everyone is going to be in awe of this album, but you may find yourself falling in love with this band. They have a defining sound that is unique and catchy. I'm not sure if this album will allow Bayside to "blow up" as some have called for but Shudder should give Bayside all the credit they deserve as a band that is worth paying attention to.