Beastie Boys: Hot Sauce Committee Part Two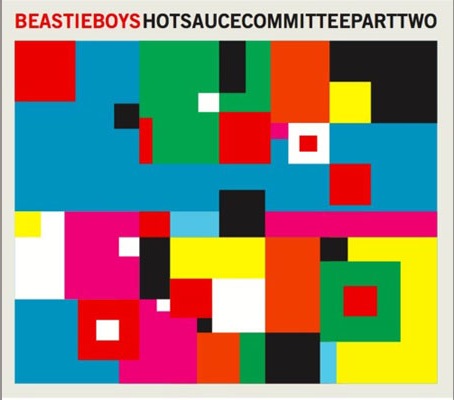 Hot Sauce Committee Part Two is great all the way through. The first song "Make Some Noise" is the main single and also my favorite. I must have listened to it a hundred times by now.
What makes this album so unique is it's clearly a Beastie Boys production. It almost seems to pay homage to their first album "License To Ill," in terms of simplicity and lyric dictation. But they also use the rare electronic production sounds that made them so popular in their albums following "License." One of my friends bought the album and said he was going to stop listening to it. I asked, "Why?" and he said because the album sounds like they haven't evolved one single day since their first album.
But if you're a true Beastie Boy fan, I'd argue that's what so great about it. If you like the Beasties, then you'll like this album. To me it sounds a little futuristic, certainly heard in track 9 "Tadlock's Glasses." All the twisted voice recording methods and dj sounds build a unique platform. But the guys rap just like they always do on each album. They sound exactly the same, so my friend is right there.
16 tracks on Hot Sauce Committee Part Two, 13 of them being full length songs. They even have a punk rock song on the album that lives up to other punk rock songs of the past like "Heart Attack Man" and "Sabotage." It's track 10, song's called "Lee Majors Come Again." Track 11 is a trippy groove tune, "Multilateral Nuclear Disarmament." The other songs that I really like are; "Here's A Little Something For Ya," and "Funky Donkey."
One new thing on Hot Sauce Committee Part Two are the beastie boys collaborating with other artists. I don't remember them doing that before. "Too Many Rappers" features New York rapper Nas, Aka Nasty Nas. And "Don't Play No Game That I Can't Win" features NY reggae female artist Santigold. "Don't Play" is a great reggae jam, but the beastie boys are more of an accompaniment on this track. Seems more like a Santigold song featuring the beastie boys.
All and all, a great album if your a Beastie Boys fan and like their signature sound. Vinyl is set to release June 22nd.