Anarbor – The Words You Don't Swallow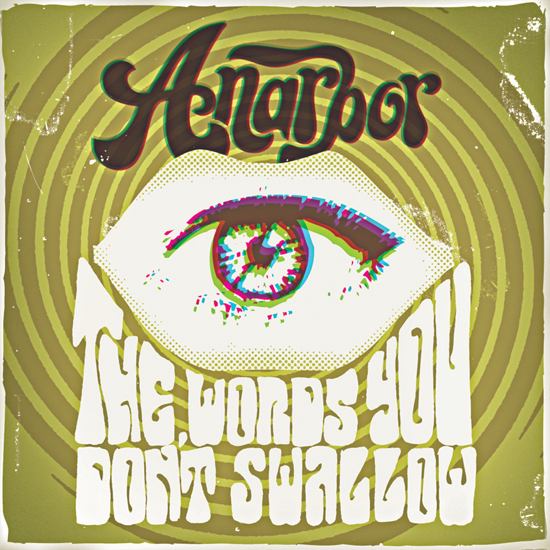 Reviewed by Nate Smith
I've always enjoyed Anarbor. They put on a great live show full of energy, stage presence, and plain fun. We had the chance to interview them on the Take Action Tour last year in Las Vegas and they were the type of guys you'd want to have in your friend circle. (You can watch the Video Interview Here)
With the release of their debut full length "The Words You Don't Swallow" on Hopeless records they have captured my attention again. The songs follow in suite to their 2 previous ep's and shows just how much their music has progressed.
The record begins with the song "Contagious." The bass really drives this song home. Also, the lead guitar fills that float in and out in the background are just enough to keep the song moving forward. This track reminds me of the 90's alternative hits I grew up listening too. "Drugstore Diet" reminds me of Third Eye Blind. It's pop rock at it's finest.This song is so radio friendly expect to hear it on your local radio station in the near future.
"Let the Games' begin is one of favorite Anarbor tracks they have written. It was on their last Ep and this is newly recorded version. It's a dance friendly track the kids will love. The singer Slade Echeverria's voice sounds great on this song. It really gives him a chance to show off his vocal ability. The "Whole World" is a standout track on this record. It's loaded with gang vocals and shows how talented these young guys are. The bridge threw me for a loop as it reminded me of Cheap Trick. It was unexpected and a real treat.
My favorite track on is "This Can't Be Healthy." It starts off with a catchy guitar lick as the drummer is hitting his sticks on the side metal rim of the the toms. It stands out from the rest of the album because it's so poppy. The bridge has a moment where all the instruments cut out and your blessed with just the vocals of Slade. They should have opened up the record with this track. It deserves radio time and should be the track to buy from Itunes.
Anarbor is a band that will be around for years to come. They have continually put out solid music and have the live show to back it up. Support them and buy this record today.