Alexander – White Flags and Silver Spoons have to Sleep in Seperate Rooms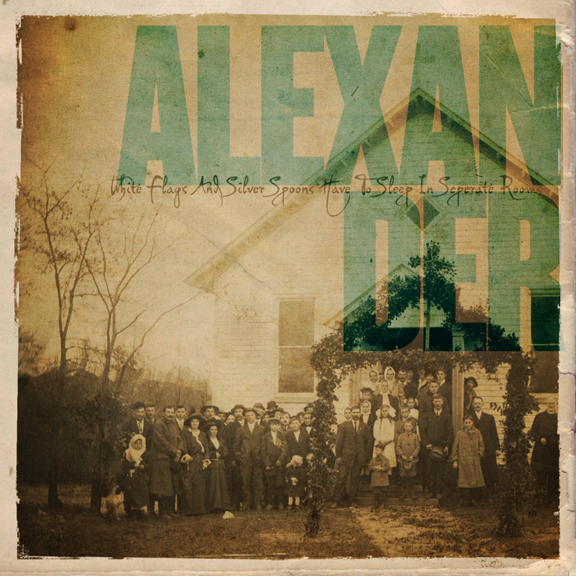 Written by Nate Smith
It's not often I come across a cd that brings a level of creativity associated with something like a beautiful painting. At first listen I was ready to brush off this cd. It was the heart of the singer that made me give it another chance. It was on that second listen that the notes and arrangements sang to me in my sleep.
The unique vocals of Ryan Alexander add a flavor that could only be equated to the silent prayer or whisper of a soldier engaged in battle. Even though the music holds its own, the lyrics are what really stand out to me.
The opening lyrics "If I had to guess what it was that was going through the mind of Christopher Columbus.." draw a listener in. I kept wondering what was the theme behind this lyrical work of art. On the track "Monuments" it builds up describing the looks of someone to likes of the Brooklyn Bridge. On "Fight What" you see a battle between the lyrics and song itself; a battle I never wanted to end.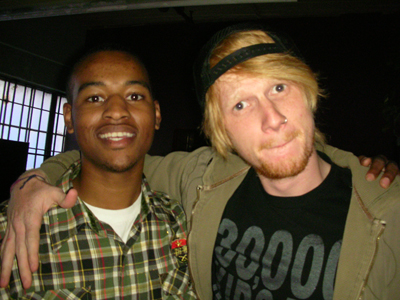 My favorite track on the album is "You Will Never Know". The song tells a story of love that ends with a buildup so heartfelt that your left feeling the pain.The final track on the album ends with my favorite lyrics "Heaven and Hell are waging in a war for both of our souls we're no good apart and Everyone Knows it." Everytime I hear these lyrics, it makes me think about the battle of religion versus human mindset.
The one frustrating thing about this album is that it seems to jump around musically. I'd love to see Alexander stick to an even tighter musical sound on their next album. This is an album that every musician needs to own. Put it on for a relaxing listen of pure blended musicianship.
,
Listen to ALEXANDER on MYSPACE