Paul Turner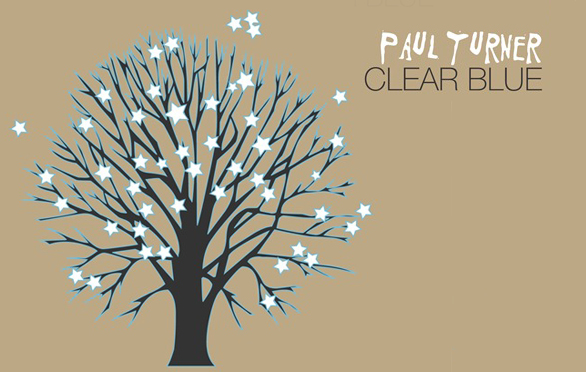 Nate Smith interviews guitarist Paul Turner
Enoch Magazine) What is something in Australia that most Americans wouldn't know about
Paul: Australia has the oldest surviving culture in the world: Aboriginals, which are the native Australian people with a history dating back 100,000 years.
Enoch Magazine) Tell about playing with the Orchestra in Portland on your last tour?
Paul: It was a great experience playing at the Aladdin Theatre in Portland with the group.  Amazing vibrations and harmonics were emanating from the eight cellos. It was otherworldly. Highlights of the night were the crowd's undivided attention and the appreciation of the Portland Cello Project and its artists.
Enoch Magazine) A while ago I learned the game of Cricket and really enjoyed the Ashes Matches. Most people in America don't understand Cricket. Do you enjoy Cricket and please explain it to us.
Paul: I don't like Cricket.  It takes up to five days to complete a game and you can lose because of bad weather, also five days doesn't guarantee you'll even get a result.  Sometimes games are drawn. I played cricket when I was a kid and I remember spending all of my Saturdays out in the field waiting for some action. Needless to say I converted to tennis within one season of cricket…
Enoch Magazine) I really enjoyed your CD, Clear Blue, after hearing it. If someone had never heard your CD why should they buy it?
Paul: Hey they don't even have to buy the CD, they can steal it off the net or whatever.  I'm just happy that people like the music and get something different from my sound.  I'm coming from a place of healing and meditation, so if someone gets something, I'm very happy.
Enoch Magazine) If Enoch Magazine came to your hometown in Australia what are 5 things you would take us to do?
Paul:
1.  Frazer Island-see three amazing freshwater lakes. I spent 3 weeks camping on Fraser Island among wild horses with my girlfriend – it was amazing.
2.  Byron Bay-for its chilled hippy vibe and breathtaking nature. I go up there regularly to relax with long walks along the beaches and bushwalks in the luscious rainforest-like hinterland.
3.  Bondi Beach (my home town)-drink in the Bohemian lifestyle and have a great swim and walk around the coast line. I live right on the beach in Bondi – it's a bit of an artist's haven and backpacker magnet.  There's always someone interesting and new to meet.
4.  I love the Great Barrier Reef for its unique and colorful sea life. I dived on the reef and got vey sun burnt.
5.     Ayers Rock-drink in the majesty and beauty of the Australian heartland. Ayers Rock is the heart of Australia and holds special spiritual significance for aboriginals. It's breathtaking to see it at sunset – the whole massive rock is illuminated with a glowing, orange-red.
Enoch Magazine) Often in America we have religion pushed upon us but these are the very same people aren't living what they preach. Jesus often spoke about this in the Bible. What's your perception of Jesus and how did you arrive at it. Jesus was an amazing teacher although
Paul: One must understand our relationship is to the nature and the universe not to one man.  All things are impermanent and we are the first victims or recipients of our thoughts and actions.
Enoch Magazine) If you weren't playing music for a living what would you be doing for a living and why?
Paul: Teaching meditation. Meditation is the best thing that's happened in my life and I would like to share it with others. Jesus was an amazing teacher, so was Buddha.
Enoch Magazine) In terms of writing music, can you do it anywhere, or do you need a specific place and some structure to write a great song
Paul: Songs come like new friends.  You can't force friendships, they happen in unexpected circumstances.
Enoch Magazine) What is an issue or a life question you've been wrestling with to determine an answer.
Paul: Is it possible to transcend the mind and matter phenomena or is it a spiritual carrot or ideal?