Hawk Nelson with Jason Dunn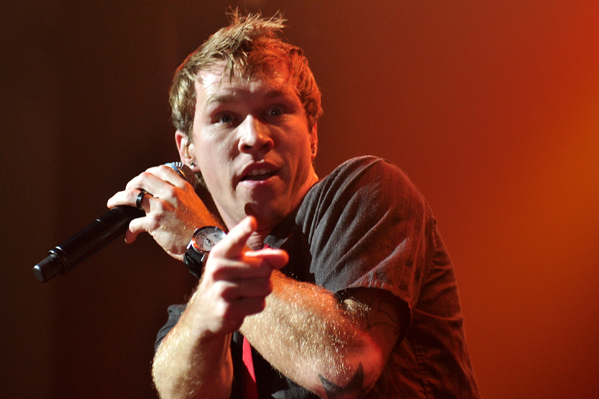 Hope Staller interviews Jason Dunn singer of Hawk Nelson / Photos by Edwin Medina
Enoch Magazine ) You guys just released a new album. what was the recording and writing process like . also how was it different from your previous album's?

Jason ) Live, Life, Loud was recorded in Nashville, tn. we've never done a record in Nashville until this one. It felt really good. We maintained our focus and our bonding as a band really grew during this project. The writing process was the same as usual. I come up with the original thought, and we just put it all together and create something.
Enoch Magazine ) "Let's dance" is one my favorite songs. What was the inspiration behind it?
Jason ) " Let's Dance" is a song that talks about forgetting what you look like on the outside. Just be yourself. Let your true colors show. Forget about your insecurities and…let's dance!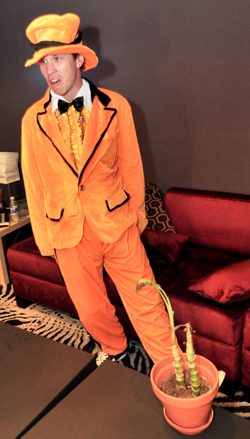 Enoch Magazine ) I saw hawk nelson at the revolve tour this past year and I saw some pretty crazed fans. What is the most bizarre thing you have ever seen a fan do?
Jason ) It's always funny when girls start crying. Super random, but very enlightening for us guys. It'll make great stories for our grandchildren when we're older!!
Enoch Magazine ) If there was one family member that you could see at your concert who would it be and why?
Jason ) My family travels like a pack of wolves. I'm from a family of 8 people, so it's very rare for someone to travel alone. If I was to reverse the question and who would be a no-show, I'd go with my brother Caleb!
Enoch Magazine ) Our magazine just recently moved to Los Angeles so we could focus on helping the 10,000 to 15,000 homeless people they estimate to be living on the streets of skid row. What can we do to help the homeless and have you had any experiences with the homeless?
Jason ) As a Christian guy in a Christian band, I am destined to be the hands and feet of Jesus. Going to the streets of skid row and feeding and ministering to homeless people is exactly what Jesus would be doing if he was walking the earth today. Mad props to you guys. You are such an inspiration for us. You lead by example and I want to do what you do, except in my hometown. It's contagious and I know it'll catch on!
Enoch Magazine ) Everyone grows up hearing about and having a perception of Jesus. What is your perception of Jesus and why?
Jason )When I think of Jesus, I think of someone who maybe didn't catch the attention of big wigs. When I picture Jesus, I picture a raggedy, homely-looking guy that just wanted to change the world. He was probably a guy that most middle-class Americans would avoid (oh the irony)!
Enoch Magazine ) My favorite color is red because it reminds me of life. What is your favorite color and why?
Jason ) My favorite color is red because my favorite hockey teams jerseys are red!
Enoch Magazine ) Being in a band means you have a lot of time on the tour bus or in the van. what do you find yourself doing to occupy the time?
Jason ) I spend a lot of time writing, playing video games and watching hockey!
Enoch Magazine ) Where do you write most of your songs and what inspires you to create music?
Jason ) A lot of my inspiration comes while I'm flying somewhere! I don't know why, but I've always got a notebook and pen ready to go as soon as I board a flight!
Enoch Magazine ) If you weren't playing music what would you be doing?
jason ) If I wasn't playing music, I'd probably try to make it to the NHL.
Also, WATCH the video we did with Hawk Nelson while on tour HERE»
Photos by Edwin Medina

Shot by Edwin Medina Hawk Nelson Flickr.