God is Not Evil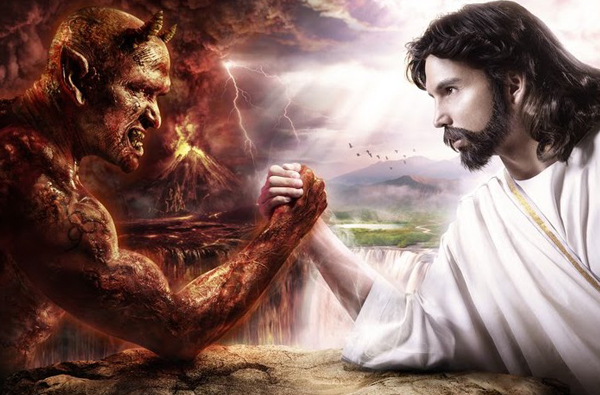 written by Adam McGahagin
A friend emailed me, after reading a previous article I had written, with a question.
She said: "I've always been taught and believed that God wasn't capable of doing evil things. That the troubles we go through in life are either brought on by our own actions or by the actions of those that we chose to go through life with. For example, I don't feel like I did anything in my marriage to deserve being cheated on and lied to constantly, but I'm dealing with depression, anger, and lots of other emotions as well as a financial burden, and a frustrating schedule change from week to week (for STBX "visitation" with my son), etc. Was this was brought on because of the person I was with, and not necessarily something I did? Forgive me if this entire thing is a bit confusing. But tonight, after reading your article, I looked up the verse that you referenced, and then read on to Job 42:11 (NIV). It says "They comforted and consoled him over all the trouble the Lord had brought on him," (the KJV text uses the word "evil" instead of trouble). Now, at this point, I should probably do more research into the trouble/evil that Job endured. But I was just a little baffled by this and wanted to discuss it. Have I been taught wrong; that God isn't capable of doing evil things? And now I'm recalling the story of Sodom & Gomorrah, where God destroyed the city due to all of the evil within it, but in my mind, I'm thinking that it was due to those peoples actions. I don't know. Correct me if I'm wrong on any of this. Like I said, you've sparked a fire inside of me that is yearning to know my God more. "
Here's my response:
First of all, God is good. We know this because His Word says so, and God cannot lie. God is not evil, but wholly good. There is evil in the world because man is fallen. Romans 8:28 says, "and we know that for those who love God all things work together for good, for those who are called according to His purpose." (ESV) Apart from God, there is nothing that we can do that is good. We are sinful beings and until we have the one on one encounter with Jesus, we will continue to be such. Our actions reflect that of being sinful beings, they effect everyone around us. We have the choice to make right decisions that honor God, or wrong decisions that hurt ourselves and those around us. God, in being good, allows us to make those choices. If He forced us to be good, we'd have no reason to choose Him. And since we have that freewill, we often choose ourselves and not Him. That, in turn, hurts others. I really hope that makes sense.
I don't really know why God allowed all that bad stuff to happen to Job. It doesn't seem fair because Job was a righteous man in the eyes of God and all his friends. Here's the kicker, though: Before ANYTHING could happen to Job, Satan had to go before God and ask Him if he (Satan) could attack Job. I guess God knew that Job wouldn't back down, so He allowed Satan to attack the crap out of him. And through it all, Job stood strong in his faith! All his friends had deserted him. His own wife, in seeing all the anguish and pain he was going through, told him to "curse God and die." But Job continued in his faith. After everything went down, God promised Job an amazing ancestry. The amazing thing about that promise was one of the first things that happened to Job was a house crumbling down and killing all his kids! So, we have God promising Job great ancestry, yet allowing Satan to kill all his kids.
I guess God allows things to happen to us because He knows that if we are TRULY in Him, nothing can shake our faith. We'll screw up at times, we'll question Him and wonder where the crap He is in a situation, but if we ride it out, we'll be able to look back and see how He brought us through. I can tell you that I've spent many nights asking God, "Where are You? I'm so depressed, I'm so messed up, and I don't see You. Why won't You just take this crap out of my life?" And I can tell you that now, looking back, it's pushed me closer to Him, and what's more, He used the dark periods that I've gone through to bring hope to the lives of others struggling with the same stuff. If I hadn't dealt with depression, I wouldn't have a common ground other people going through it. Now I can come alongside those dealing with darkness in their lives and share the Hope that is God.
Toward the end of the book of Job, Job did spend a good amount of time questioning God. Job 30:20-21, "I cry out to you, O God, but you do not answer; I stand up, but you merely look at me. You turn on me ruthlessly; with the might of your hand you attack me." To me, this confirms that God welcomes our questions, doubts and fears, but watch what happens next…
After Job finishes going off, God says to him, "Dress for action like a man" (Which was God telling Job to gird his loins, or "Put on your spiritual cup because I'm about kick you in the metaphorical nuts"). He goes on to ask Job where he was when He made the earth, among other awesome things that could only be attributed to God's hands (chapter 38). I think the reason God went to town on Job was because He wanted him to know that He is God and He is in control, that He knows what's going on and nothing is allowed without His say. It's really a comforting thing to know that Satan wants to throw his crap at us, but he can't do it unless God allows him to do so. It really says a lot about what God thinks of us and the faith that He has in us. Look at it this way, (and yes, it's quite cliche to say this, but); If you're not being attacked spiritually, then you don't have Satan scared. But, if all hell is breaking loose in your life, Satan is afraid of the things you're doing for God. For me, the most comforting thing to hold onto when experiencing spiritual attack, is knowing that God had to allow Satan to attack.
Even though we believe in God and have faith through Jesus Christ, His son, that does not warrant us exempt from dark hours and tragic situations. But God knows that we have all that we need to overcome or endure such trials. He is all we need to fend off Satan. It's our choice whether or not we come to Him in hardships, but we do have all the tools we need. God doesn't do evil, Satan does. But, God is the rescuer and redeemer of mankind through the life-giving blood of Jesus Christ, our connection between God and man.
Wow, I really hope all of that made sense and that I answered your question. I don't claim to know everything, as I am just a "simple dude." But you're welcome to ask any questions you might have. I'll do everything I can to answer them, and if I end up confusing you or anything, let me know.