Love, Light and Melody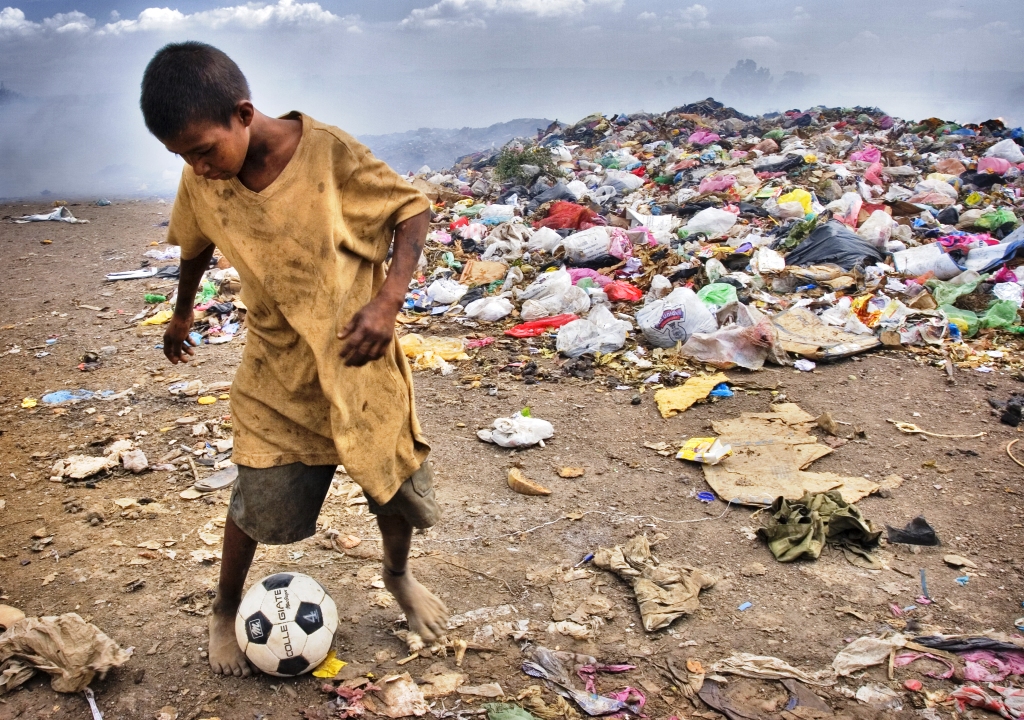 LL and MPhotos by A.J . Neste
In the center of Managua, the capital city of Nicaragua (population 1.3 million), there is a small and vibrant community of people that has been largely forgotten, living in the most deplorable conditions imaginable. This seemingly invisible community is a place where dads go to work, moms care for their babies, and children play and go to school. But there is one thing about this community that is strikingly different: it is a garbage dump.
It was nearly three years ago when Brad Corrigan discovered this special place: La Chureca- the slang term for "city dump." Smoldering heaps of trash, medical waste, animal carcasses and other discarded items paint the daily backdrop for the 150-200 families who live and work there. Brad is an artist/activist, original member of the band Dispatch and now currently headlining as Braddigan. His music allows him to travel the world and it was on one such tour that his life was changed. This landfill sits amidst the city blocks in metropolitan Managua. Driving down a busy urban road, one right turn takes you into what can best be described as a visual depiction of hell.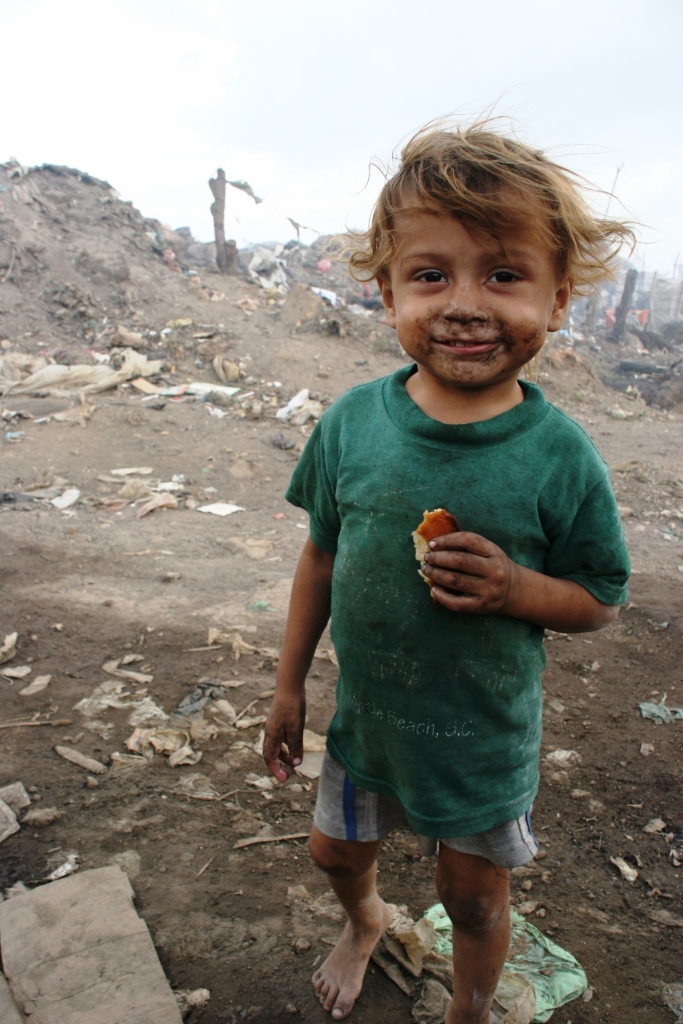 To the naked eye, this place appears as a war zone: piles and piles of burning trash, cows, horses and dogs rummaging for food, vultures swooping overhead, and people digging fervently for any morsel of value amidst the garbage. Depending on the season, either toxic smoke or chemical rain fills the air.
Brad's initial visit to La Chureca transpired into many additional trips, each time returning out of a love and desire to know the situation better and pray for the people. During one of Brad's visits to this community a little girl tapped on the window of his van. As Brad rolled his window down he was suddenly face to face with the eyes of a child filled with such light he could not look away. As the dust and debris blew through the window along with smoldering air from the burning trash, a richer fragrance seeped through. Here stood a little girl dirty, bold, and dignified; she smiled and asked Brad if he would please come meet her family.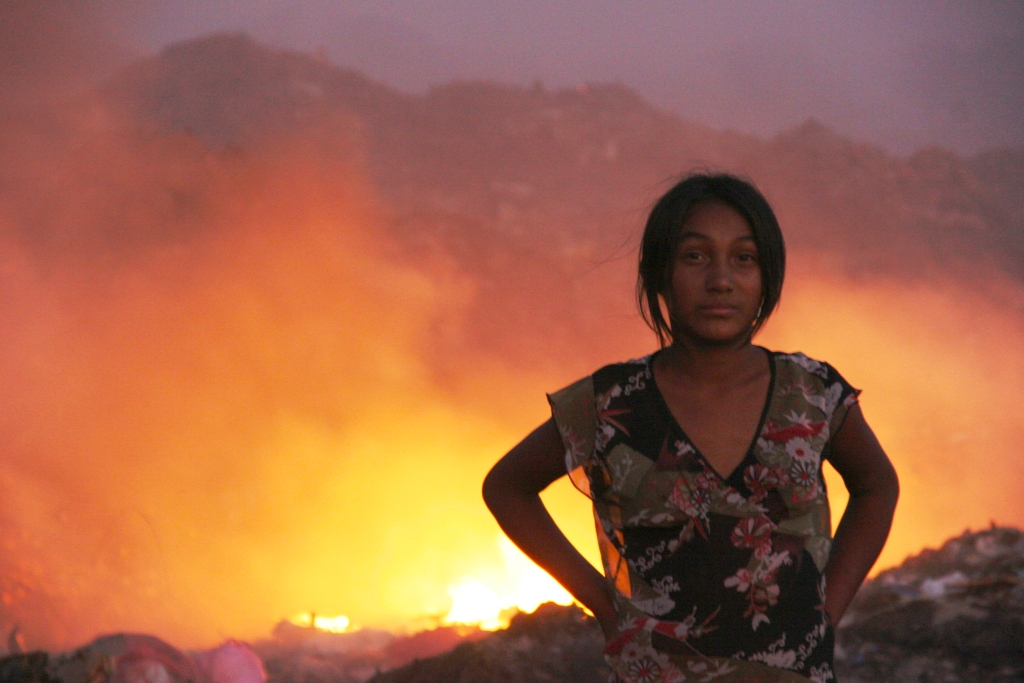 As Brad stepped out into the waste he reached that place in life some call the "tipping point," or the point of no return. As he walked hand in hand with this little one, Ileana, he said goodbye to a life he once knew and stepped into a journey of such mysterious beauty, no words could describe. The beauty of La Chureca is the people! Most of them have a sense of dignity, contentment, and a work ethic beyond words… and despite the shroud of smoke and chaos that often blankets their lives, there is an attitude of joy, a fierce commitment to community, and an inner strength displayed among them that is hard to imagine.
After Brad and Ileana became friends, countless relationships formed in this community. Beginning with her family, Brad gradually built trust and friendship with many of the people who live there. Who would have guessed that such a kinship could be found in Managua's city landfill?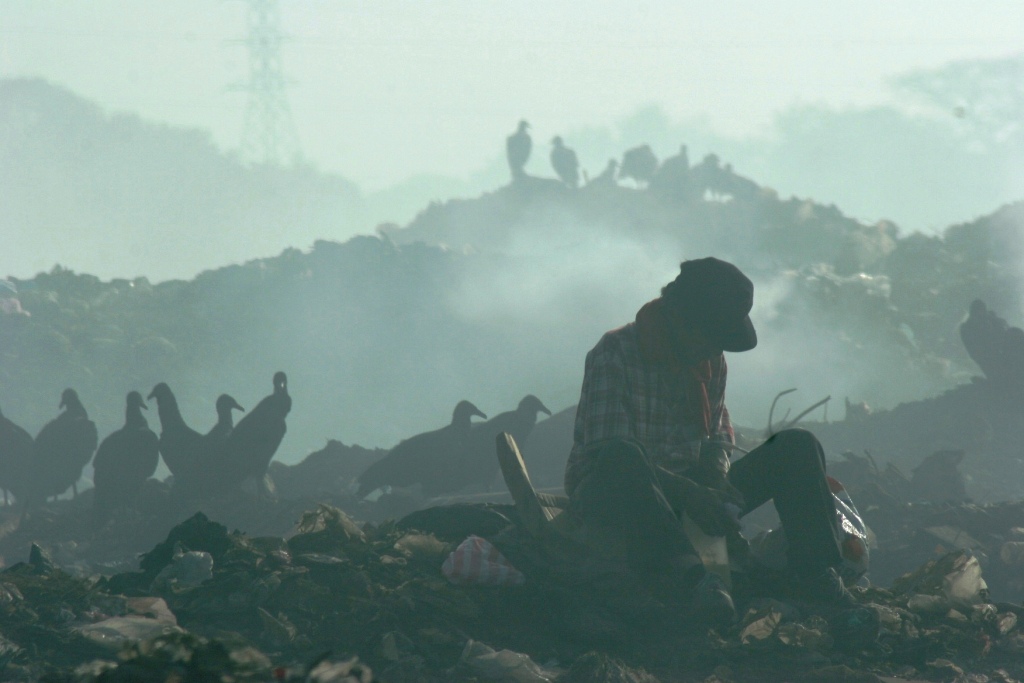 The story of Ileana, and the countless other children that live in this place, is one of simplicity, and yet sophistication. On one hand here is a child like any other, she likes to play, to laugh, sing, and dance. On the other hand, here is a child who lives in trash and makes her bed among swarms of flies. Here is a child who instead of going to school spends her days prostituting her body to help her family financially and sniffing glue just to escape the reality that surrounds her.
In an effort to expose and deal with these issues, as well as to better serve the people living here, Brad Corrigan started Love Light and Melody (LL&M) in March of 2007. This non-profit organization was established by a handful of people who have visited La Chureca and want to do something, really anything, to help. "Our focus is on this community; these people.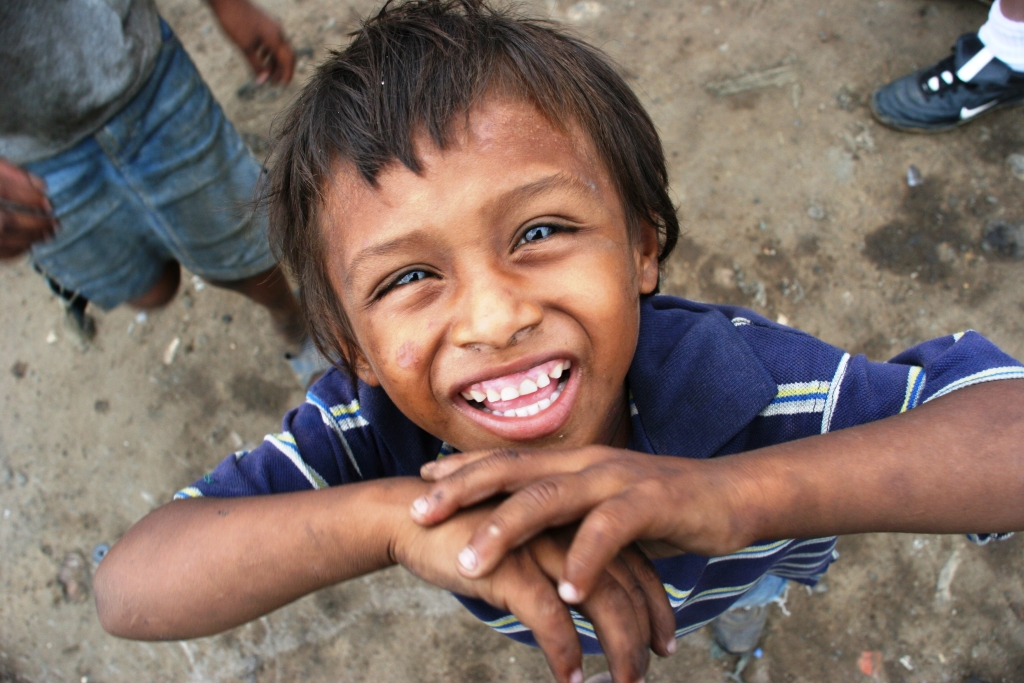 We want to help the families who live there in their current need but we also want to help them prepare for a future free from dependence on other people's trash," explained Brad. The mission of Love, Light & Melody in La Chureca is a simple progression: to become a part of the community, understand its culture and economy, and find and develop new jobs away from the trash.
Cycles of poverty, abuse, and addiction exist inside the dump, and child prostitution has thrived as a sinister form of currency there as well. LL&M seeks to battle this culture of darkness with the 'rays of light' that come from education, the arts, raised awareness, vocational training for men, women, and children, and the continued planning of events in the community that celebrate life, joy, and hope…
If you or someone you know wants to get involved, you can act by getting in contact with LL&M at www.lovelightandmelody.org. You can act by sharing your ideas with them and bringing your creativity and "light" to this story. Please consider donating your time, talent, and treasure. Pray for restoration and that the captives will be set free. Let your heart be stirred.
Visit the Love, Light and Melody website to learn more about their mission to fight extreme poverty.